This past year has been a turbulent one for the F&B industry – and there's no denying it. Extended periods of lockdown in Australia's major cities revealed lots of interesting facets of society, but also that many of our restaurants needed a major overhaul to stay afloat.
The solution to the steep downturn in dine-in customers was opening a dark kitchen. People are still ordering food from restaurants – more than ever, if anything – but they aren't coming into town for their meal. They're sitting at home and ordering from a food delivery service like Menulog, Deliveroo, or UberEats. Dark kitchens are spaces that allow you to place all your effort into fulfilling as many delivery orders as possible without the constraints of a dine-in restaurant (think waiting for your customers to leave, paying front of staff salaries, and more).
As a dark kitchen operator based in Australia, we know exactly what it takes to open your own dark kitchen as well as what you need to be on the lookout for. Read on for our ultimate guide to opening a dark kitchen in Australia:
Why open a dark kitchen?
Decide on a neighbourhood
Sort out all legal, admin, and onboarding tasks
Spend time planning your food and menu
Make the most of modern technology
Market your restaurant anywhere you can
Why open a dark kitchen?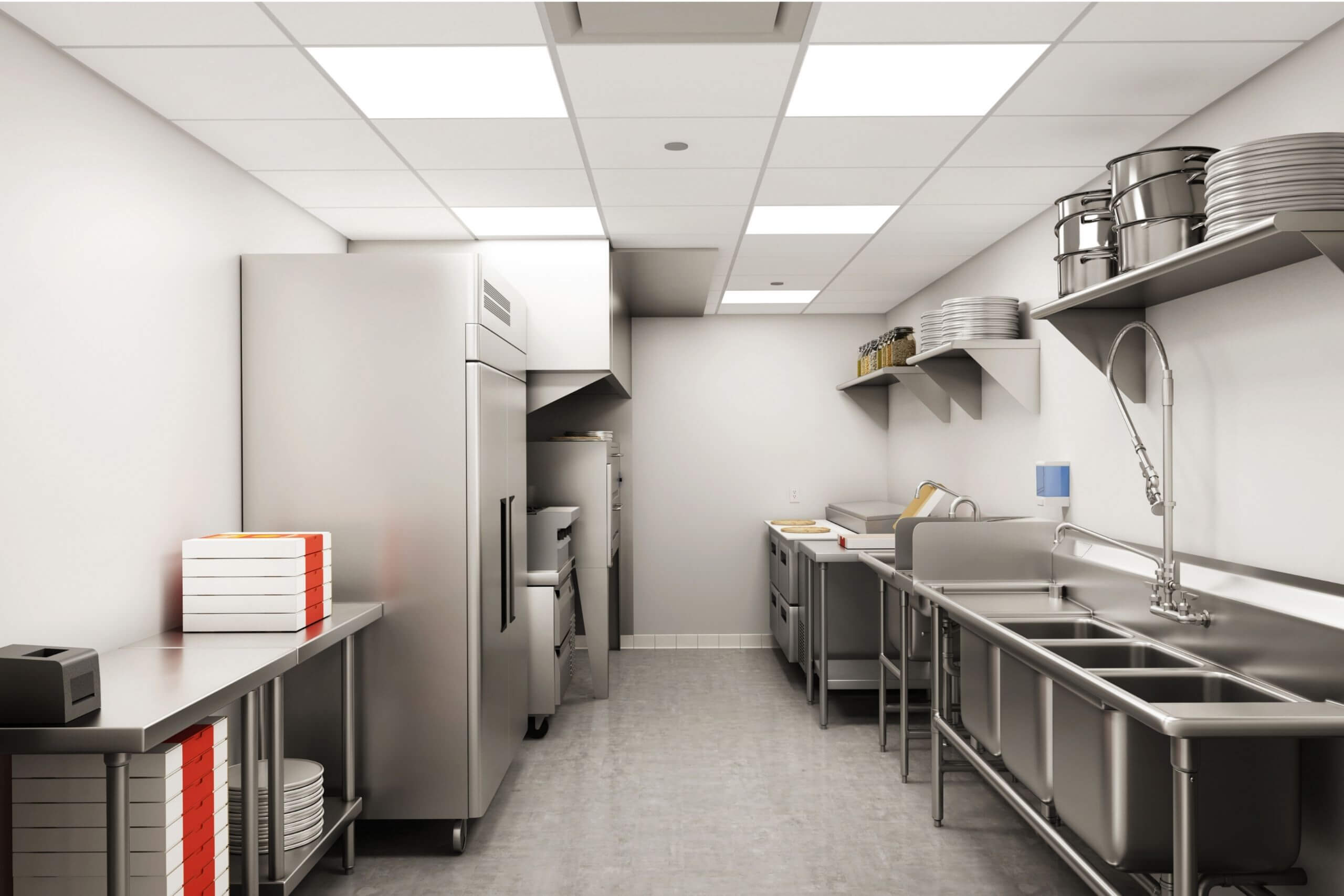 Dark kitchens are an extension of the 'remote kitchen' concept. Changing consumer habits, the rise of third-party delivery companies, and the pandemic have meant that the number of people ordering food for delivery has skyrocketed – and all the evidence points towards it being here to stay.
For restaurant owners, dark kitchens are the light at the end of the tunnel. They provide the means to modernise restaurants, giving them all that's needed to transition into delivery-focused restaurants. Without any dine-in customers, restaurants can work with smaller teams, cater to a larger customer base, and fulfil as many orders as their kitchen can handle. This is all with reduced operational and upfront costs, making them a low risk yet high reward solution.
1 – Decide on a neighbourhood
Like with any restaurant, the location of your dark kitchen is of utmost importance. Different locations will have different rental prices, different customer preferences, a lack of a certain cuisine, and much more. All of these factors and more can contribute to the success of your restaurant, and are all important to consider in the initial steps of setting up your dark kitchen. The location will also depend on the type of space you can get. You may want to operate several brands out of one larger kitchen, or you may want to spread out your dark kitchens over multiple neighbourhoods in your city.
One of the benefits of working with a dark kitchen provider like Chef Collective is that we've done all the location groundwork for you. Our analysts have looked at order volume data, growth trends, and more before selecting locations to build dark kitchens. At present, we have dark kitchens in Brisbane and Melbourne.
2 – Sort out all legal, admin, and onboarding tasks
After you've chosen your location, the next step is to organise all the paperwork. One of the great things with dark kitchens is that there's significantly less to do in comparison to a dine-in restaurant.
First, you should consider the size of your kitchen. Since there's no need for a seating area, you can get away with a much smaller space that is nearly 100% kitchen. At Chef Collective, we're more than happy to accommodate our spaces to your needs, and they come in different sizes ranging from 100 sq ft to 230 sq ft.
Next, you'll need to plan out what kind of equipment you need. If you're transitioning an existing brand into a dark kitchen space, this will be easy. All amenities like sinks, dry, cold & frozen storage, ventilation and more as well as services like WiFi, security, and cleaning can be provided by the operator. Other and more specialised equipment can easily be moved in and set up.
The last step should be to organise all our staff, licenses, suppliers, and insurance. Chef Collective is more than happy to help out with these steps. Our team will organise all the licensing and insurance necessary as well as help you grow your brand. This way, you can move into your new dark kitchen space and get it up and running within weeks – not months.
3 – Spend time planning your food and menu
With everything else that needs to be done, it's easy to forget about the most important part of your dark kitchen – the food you're going to cook. You should have already taken into account the buying habits of your new pool of hungry customers near your dark kitchen, but you'll still want to price and design your menu and food accordingly to find that sweet spot for the most profitability.
Additionally, it's vital that you work out a packaging system so that all our food arrives both hot (if the dish is hot) and fresh at your customer's door. Noodle dishes, for example, should be separated from any soup or broth to maintain flavour and texture, while plastic packaging could make some food unpleasantly soggy. Plastic packaging is also, of course, bad for the environment and is best avoided – especially in today's environmentally-centric consumer mindset.
Don't forget to sign up for all the major third-party delivery companies that service your areas beforehand. This can make the transition into your first few orders smooth, as well as be your primary source of orders. Popular options in Australia include Menulog, DoorDash Deliveroo, and Uber Eats.
4 – Make the most of modern technology
One thing that dark kitchens bring with them is new technology. Dark kitchen spaces offered by Chef Collective come with a central order management system, run through a tablet in each kitchen. With our proprietary software, you can keep track of all orders from all delivery platforms, get data and insights into your kitchen's performance, and much more. With this information, you can optimise your processes, and analyse which dishes are giving you the most profits, and where your bottlenecks are.
Our kitchens in Australia also come with their very own robots. They're useful for bringing food between kitchen spaces as well as to the courier pickup zone. Kitchens like ours that are at the forefront of technological developments are the first to reap the benefits of these new creations.
Dark kitchens are great because they effectively remove the limit on the amount of food you can cook – but for this to mean anything, you have to get enough orders.
Since a dark kitchen has no physical storefront to attract customers, this means you'll have to look into alternative marketing channels to grow your brand awareness and boost the number of orders you receive. Think about optimising your virtual storefronts on third-party delivery platforms, SEO'ing your website, influencer marketing or running advertisements. Chef Collective has a team of growth marketing specialists who are experts at helping you do this, so don't worry about finding your feet in this industry.
Get in touch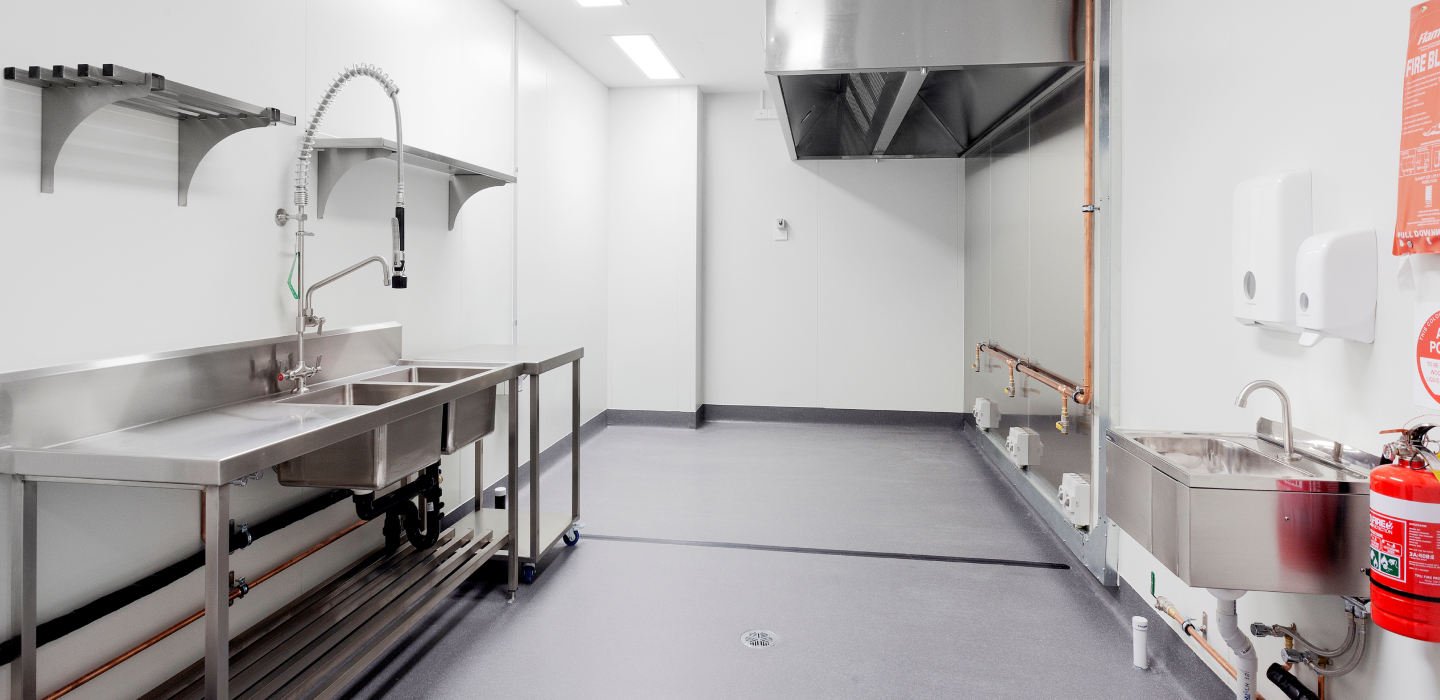 To learn more about opening a dark kitchen with Chef Collective, fill in the form below to get in touch with us today! We're happy to draft up a detailed plan for you or give you more information about how your restaurant brand could benefit from a dark kitchen.