Open a Commercial & Industrial Kitchen with Chef Collective
Our commercial kitchens are created to help you focus on making the food and building the business you've always dreamed of.
Thanks for contacting us!
We'll reach out shortly so we can understand your business and needs better.
What makes us better than brick-and-mortar restaurants
Real Estate
Avoid paying huge rents for huge dine-in areas that you don't need to operate.
Traditional Restaurant
1000 sqm
---
Employees
Work with a much smaller team while we provide onsite support staff to help you run more smoothly.
Traditional Restaurant
~10 people
---
Investment
We have a much smaller startup cost so you can start seeing profits and results faster.
Traditional Restaurant
AU$200K
---
Weeks to launch
We'll handle all the complex construction, permits, and bureaucratic matters. Simply move in and start cooking.
Traditional Restaurant
48 weeks
---
To break even
In a commercial kitchen, it only takes 6 months with 10% profit margins on a $1M run rate to break even.
Traditional Restaurant
48 weeks
/ Testimonial
The word on the street
Food delivery is the future and we want to capitalise on this current trend to give us access to this growing customer base. Operating a delivery-only kitchen space within Chef Collective will allow Seoul Bistro to rapidly expand, scale up and manoeuvre to cater for a larger customer base while keeping our upfront and operational costs at a minimum."
Your commercial kitchen made to order
No matter what kind of chef you are or restaurant you run, we can provide a commerical kitchen that suits your specific needs. Each space is generously outfitted with everything you need to get started. Feel free to bring whatever equipment you already love and use, and we'll help you fit in to your dream kitchen space.
Driver pickup area
Staff locker area
Receiving & loading dock
Shared prep area
Staff break room
Restrooms
Mop wash
---
Order pickup & processing
Courier handoff
Cleaning & maintenance
Safety & health inspections
Delivery logistics
Extraction & ventilation
On-site support staff
---
3 compartment sink
Prep sink
Hand sink
Commercial hood
Tempered air
Power and gas
Water heating
Grease-trap/interceptor
Cold & freezer storage
Dry storage
---
Gas points
Power outlets
High power lighting
Cold & hot water lines
Gas/fire safety system
WiFi
Trash / recycle
Ethernet connections
---
What is a Commissary Kitchen?
Success for you is success for us. Our commercial kitchens are ultimately built for one thing: to help you grow and increase profit.
Mass food production
Commissary kitchens (also known as industrial or commercial kitchens) are a type of kitchen specialized in mass-producing, and preparing large quantities of high-quality food and produce for consumption in restaurants and food vendors. They are larger than typical restaurant kitchens in order to keep up with massive orders made by clients.
---
Lower burden, costs
Whilst these mass-production facilities are quintessential to the success of their clients, opening an industrial kitchen comes at an enormous financial and bureaucratic burden to its owner.
---
You cook, we'll take care of the rest
Chef Collective's commercial kitchens provide industrial commissary kitchen owners the solution to these issues. In short, all these firms need to do is provide the raw materials, and we will take care of the rest. The entire design and construction is handled by our specialists, and all you have to do is move in and cook!
Get Started
Skyrocket your restaurant's delivery sales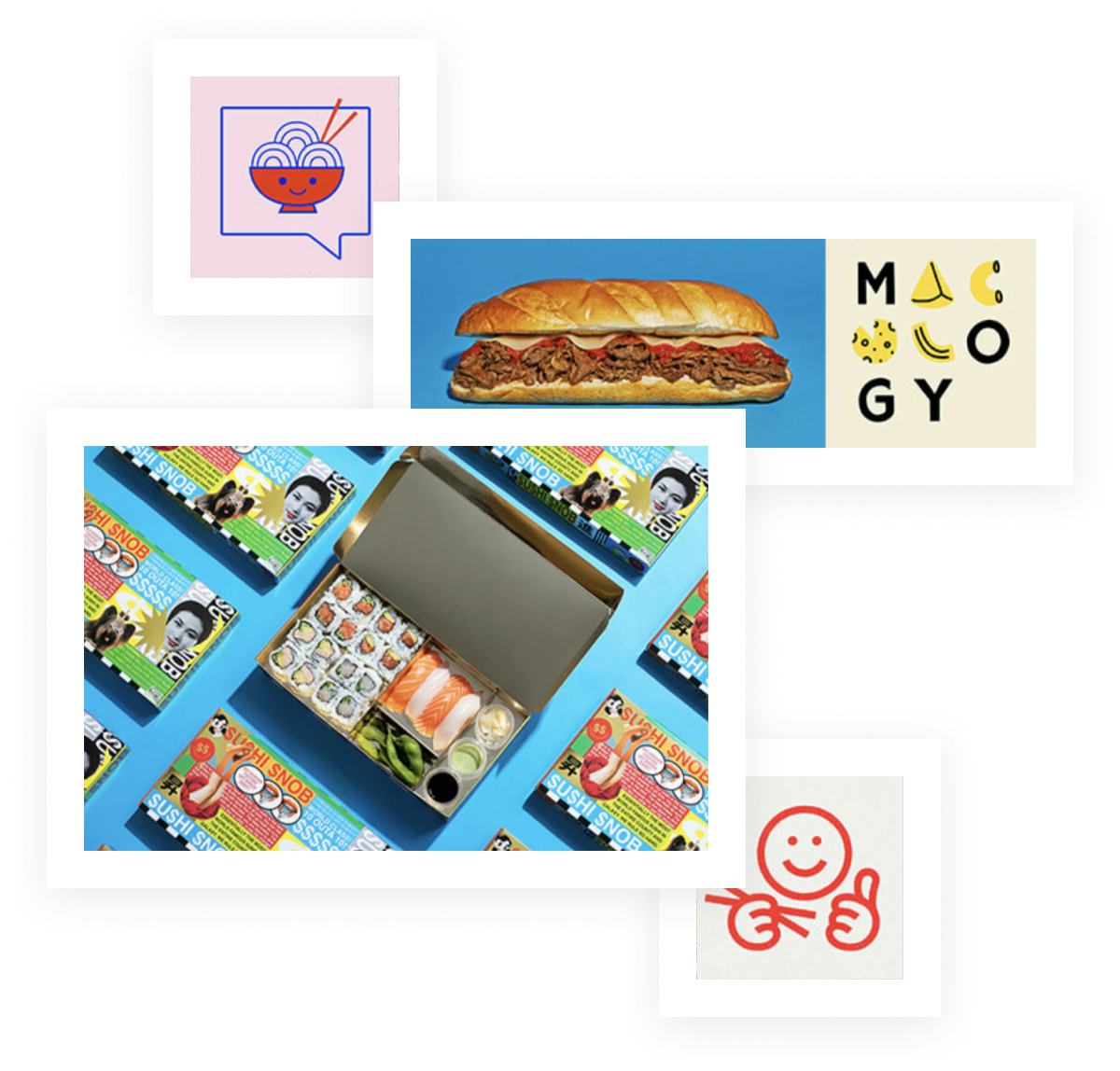 We want to help you grow without complicating the matter. We'll tailor our brands to you so you can use the products and tools you already do.