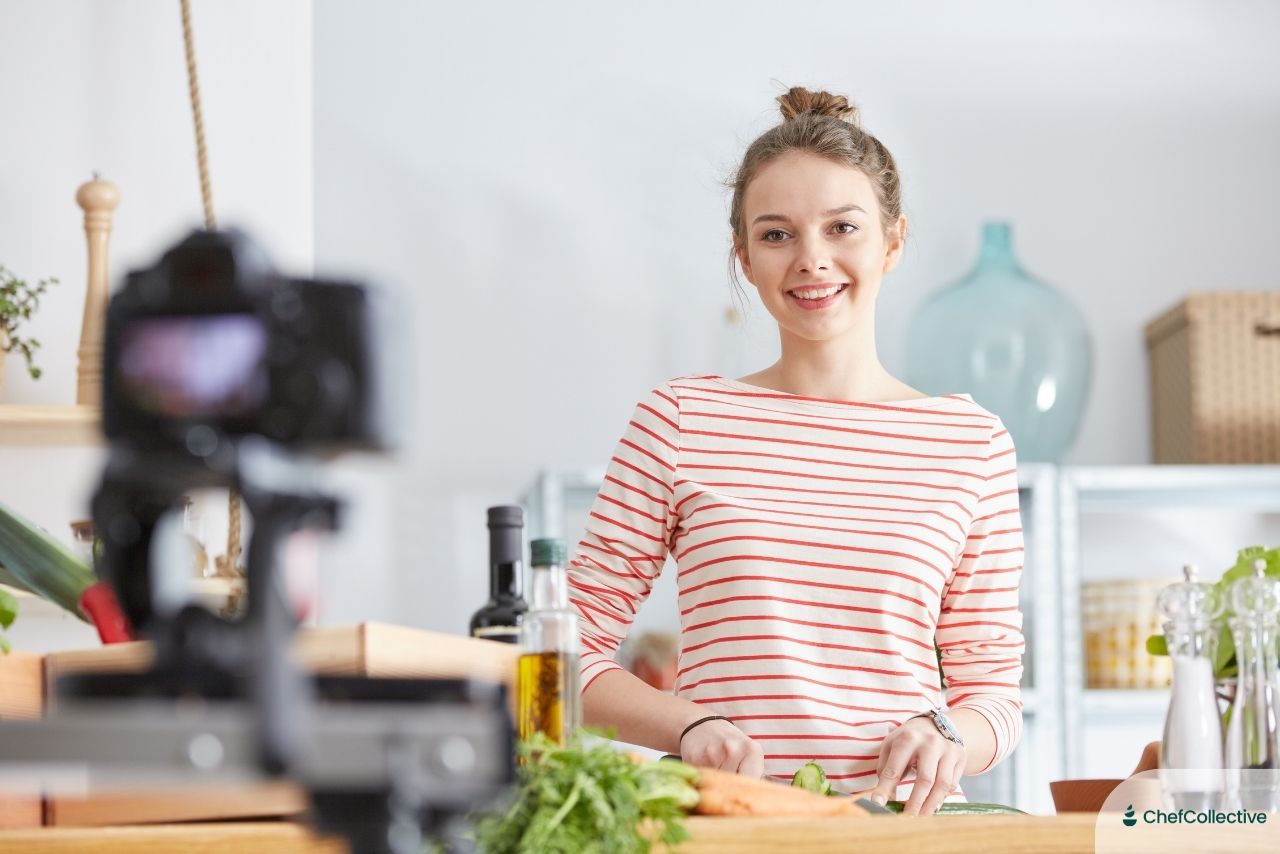 Australian food bloggers get over one million unique visits monthly on their sites. Top food KOLs (Key Opinion Leaders) have a massive following on social media too.
Owning a ghost kitchen or any F&B business is an exciting venture but it's such a competitive industry. Staying on top of marketing trends is vital to long term success. Taking every measure to increase your digital presence will make a big difference and collaborating with food bloggers and influencers is one of the smartest moves you can make.
40% percent of Australians claim they're more likely to purchase a product or from a brand when they see an influencer posting about it. Therefore, getting endorsed by a leading food influencer in Australia can help your brand gain massive exposure and encourage new customers to try your food.
To help you tap into this business-boosting opportunity, we've put together this list of top 10 Australian food bloggers, influencers and KOLs that your restaurant should work with.
If you're unsure about knowing how to create engaging content or want to put experts that know how to get results in charge, consider working with Sydney-based social media agency, Lick Your Phone. Their social marketing strategies are curated specifically to increase F&B businesses' digital and social presence.
They have a huge following with 453k followers on Instagram and 15k followers on Facebook.
Contact details: info@lickyourphone.com, +61 1300 181 311
Ann, the woman behind How to Cook That, is a food scientist and dietician that started what is now a very popular cooking blog that focuses on desserts. She's grown her position as an Australian food blogger with over 4 million subscribers on her YouTube channel, plus over 191k followers on Instagram and 116k followers on Facebook.
For an adored gluten-free, healthy Australian food blogger, Georgia McDermott from Melbourne is a top pick. Her Georgeats blog features mostly grain-free, vegan, vegetarian, FODMAP-friendly recipes and food product choices—from main dishes to desserts. She has over 1.6k followers on Facebook but gets most of her clout on Instagram with over 156k followers.
Contact details: georgiaruby@live.com
Jacqueline is an accredited nutritionist and Australian food blogger behind Brown Paper Nutrition. She has established herself as a food KOL in Australia specialising in childhood nutrition and healthy food. Her website features extensive blog posts about food, nutrition and lifestyle plus recipes.
Brown Paper Nutrition's social channels boast an impressive 88k followers on Instagram and over 14k followers on Facebook.
Contact details: grace@22.com.au
Melbourne-based Shellie Froidevaux is passionate about food, and her website and social media posts show it! She's also a food stylist and photographer which makes her a pro at capturing mouth-watering images that are very well-liked by her fans—of which she has plenty on Instagram (40k) and Facebook (over 2k).
Contact details: shellie@ironchefshellie.com, +61 422 989 064
The World Loves Melbourne is a leading online resource for all things Melbourne, including food reviews and tips about the best local restaurants to try. Its website receives 90k visitors monthly and further solidifies its influencer standing on social media with over 38k followers on Instagram and over 4K followers on Facebook.
Contact details: david@theworldlovesmelbourne.com
Everyone loves Nagi, the cook and foodie behind RecipeTin Eats. Her blog and posts reflect her philosophy on food and cooking—that it should be "fast, creative, clever and fresh." Joining forces with her means getting access to her 818k followers on Instagram and 3.5 million followers on Facebook.
Contact details: nagi.maehashi@gmail.com
Jason King, the creator of Spooning Australia, loves food and has established quite a following with his creative and informative restaurant reviews, recipes and food commentary. Spooning Australia's social channels received over 22k followers on Instagram and more than 2.8k followers on Facebook.
Contact details: jk@spooningaustralia.com, +61 411 730 210
Australian food KOL and influencer Donna Hay has an impressive background that includes authoring award-winning cookbooks, her own Australian bi-monthly food magazine, starring in a popular TV series, and many more. Her influence runs deep with 359k followers on Instagram, over 630k followers on Facebook and a massive following on Pinterest and YouTube.
Contact details: partnerships@donnahay.com, +61 9167 8897
As the name implies, the Melbourne-based foodie dedicates his work to eating, photographing and reviewing burgers all around his city. Burgers of Melbourne was also voted as one of the best food blogs and social media influencers in Australia. Burgers of Melbourne has over 54k followers on Instagram.
Contact details: request@burgersofmelbourne.com.au
If you have any questions about working with top Australian food bloggers and KOLs or would like more information about owning and operating your own ghost kitchen, fill out the form below!