Thriving F&B businesses attribute their success to several factors, including top-notch food, a large and loyal customer base, and venturing into new markets that will further add to their profits. All these components are crucial, but it can take time before all the pieces are in place and everything is running smoothly.
For new food businesses, the process of getting to that point is a long and arduous one as they have to impress their customers day in, day out with appetising food that keeps them coming back for more. This ensures they get the best marketing possible – word of mouth. When launching your restaurant or CloudKitchen® delivery kitchen, you need to have multiple avenues to reach your customers in order to gain a larger following.
One of the easiest ways to achieve this is through a food blog, where you can provide intriguing content that centres around the backstory of your restaurant, the food you serve and any promotions or events your eatery may be holding.
You may think a food blog is a wonderful idea, but don't have the faintest clue on where to start. Don't fret, as we at Chef Collective have got your back with this comprehensive guide to starting a food blog for your business.
A memorable name for your food blog
Pick your platform
Choose the right theme
Utilise plugins
Keep the content coming
Eye-catching photos
Guest posts are a must
Like, subscribe and follow on social media
Promote your food blog
What's your food blog SEO plan?
Cold, hard cash
1. A memorable name for your food blog
Before getting into the food blogging game, it's important to have a memorable name! Don't go with something basic and boring, choose a name that is clever and has the ability to capture your audience's attention.
It is also essential to find your niche as you don't want to have a food blog that drones on about standard topics that have been written about over and over again. You need to ensure your content brings a fresh perspective and gives your readers something to think about. Put it this way, your food blog needs to be like a signature dish, whereby it wows everyone and gets them talking.
2. Pick your platform
With a name and niche in mind, you will now need to decide which website platform you want to launch your blog on. There are so many out there, but two of the most popular ones are WordPress and Wix due to their simplicity and incredible customisation options.
Make sure to obtain your domain name as well. It may cost a little money, but it sounds a lot better than having your food blog name followed by .wordpress.com.
3. Choose the right theme
Just like the dishes your restaurant serves, the look and feel of your food blog really matters, especially to first-time visitors, as you want to create a good first impression. Make sure the theme you select offers a good user experience as this is a crucial aspect of search engine optimisation (SEO) and getting your food blog to rank well on search engines like Google.
4. Utilise plugins
There are plenty of plugins available that will help boost your food blog. For example, many websites use Yoast SEO as it tells you whether your content is properly optimised for SEO, while also assessing the readability of it.
When setting up your food blog, utilise plugins to your advantage, but don't install too many as this can result in your site loading slower, performing poorly or even crashing altogether.
5. Keep the content coming
All successful food blogs constantly serve up fresh content, whether it be on a daily basis or a couple of times per week. If you fail to consistently upload articles, your website will become stale and this will result in your traffic decreasing.
Here's a good tip as well: try adopting different writing styles and tones of voice to see which ones really hit the spot with your readers and result in more views.
6. Eye-catching photos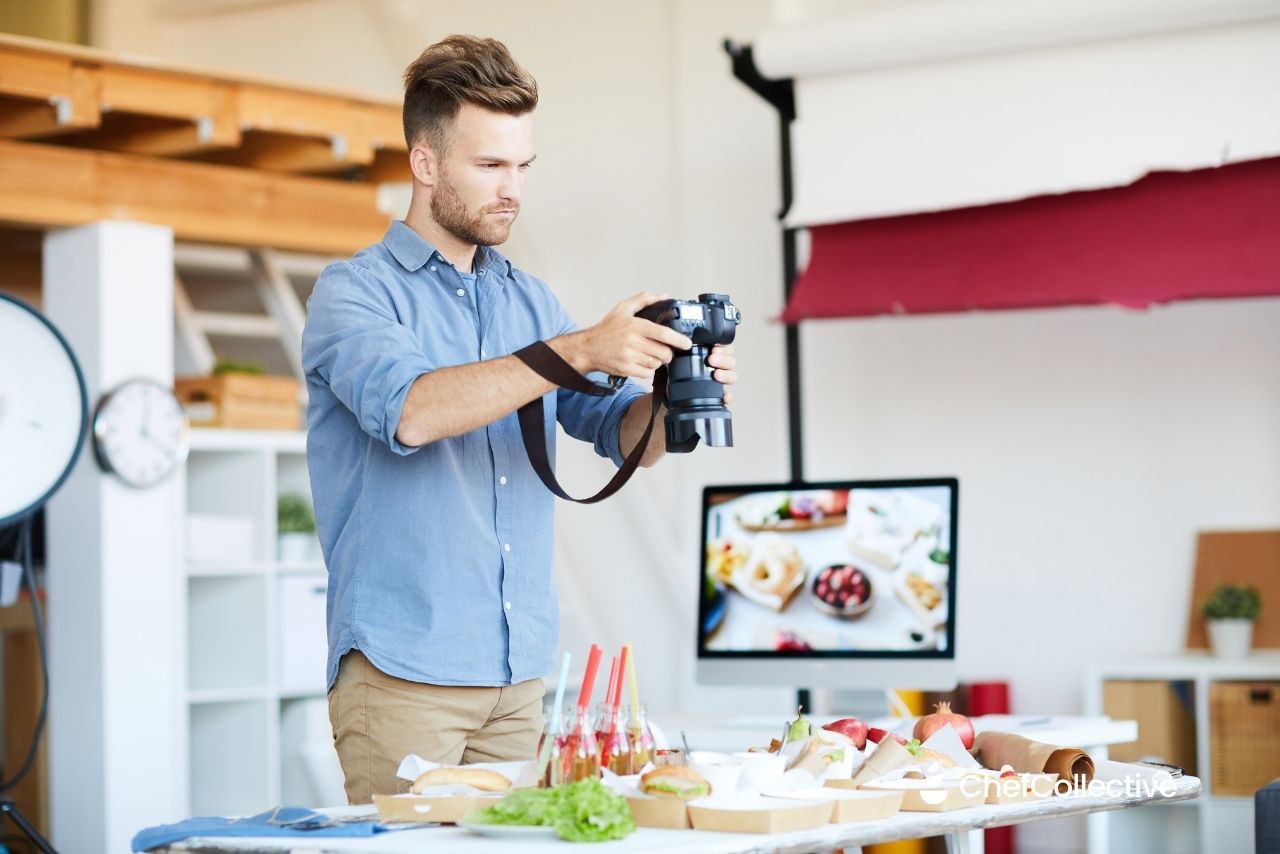 Food photos have become a phenomenon as everyone tries to capture their dishes from the ideal angle and in the perfect lighting to make it stand out and look even more delicious. Having a dedicated page on your blog that shows off the tantalising array of food your restaurant or CloudKitchen® delivery kitchen offers is a great way to convert readers into customers.
That being said, it is necessary to learn the skill of food photography as it doesn't require significant investment in top-of-the-line cameras and lighting. In fact, many of the smartphones used by ordinary people have top-quality cameras that can make your food look absolutely stunning.
7. Guest posts are a must
Getting influential people in the F&B industry, such as Michelin-star chefs, food critics and even social media influencers, is a great way to spread the word about your food blog and drive traffic to it. Networking is a great way to meet such people and all you need to do is ask politely if they would be willing to do a guest post on your food blog.
Even if you can't network because of the COVID-19 pandemic or for any other reason, sending a message via email, Facebook, Twitter or Instagram can result in a big player in the F&B industry agreeing to write a guest post for your website.
8. Like, subscribe and follow on social media
Everyone uses social media nowadays, so it would be insane if you didn't have an account for your food blog across different platforms. Post a range of content, such as links to your articles, breathtaking photos and interesting or funny videos so that it allows people to connect with your restaurant or CloudKitchen® delivery kitchen.
It is also vital to have a subscription button on your website and social media pages so that people who feel invested in your content can get regular updates via email.
Should you want more ideas on creating a marketing plan for your food blog, you can follow our seven-step guide.
9. Promote your food blog
While it is necessary to promote your food blog in order to get it traffic, it is important not to spam people with links to it as they will be turned off by a hard-sell approach.
It is much better to identify Facebook groups and forums where the content on your food blog is likely to be appreciated and spread the word there. Be sure to interact and engage with people, while also showcasing what makes your restaurant or CloudKitchen® delivery kitchen stand out from the crowd.
Another great promotional tool is using food bloggers and influencers in Australia to taste and review your food so they can post it on their social media accounts and websites. This will get your business's name out there and open the doors to a significantly larger customer base.
10. What's your food blog SEO plan?
It's easy enough to just start writing content and posting it to your food blog, but if you want to light up the search rankings, you need to develop an SEO strategy. This can revolve around targeting specific keywords that best represent your business and the type of cuisine you serve. For example, if you serve burgers, some short-tail keywords you can use are burger shack or burger and fries. Target long-tail keywords too, such as burger shack in Melbourne, Brisbane or Sydney.
Using keywords can result in a surge in traffic, but don't expect a flood of visitors overnight!
11. Cold, hard cash
When your food blog is set up and gaining a consistent stream of traffic, you can start monetising it. Google AdSense is one of the most popular monetisation tools available.
Letting advertisers post adverts on your food blog is another great way to make money, but make sure that it doesn't adversely impact the user experience. Also, be sure you know what is being advertised on your site as you don't want any material that offends people or ruins the credibility of your food blog.
Ready to launch your food blog?
With all the necessary information in hand, it's time to set up a food blog for your restaurant or CloudKitchen® delivery kitchen.
If you are interested in opening a CloudKitchen® delivery kitchen in Australia, find out more here, or get in touch with Chef Collective and we will be more than happy to assist you in any way possible.