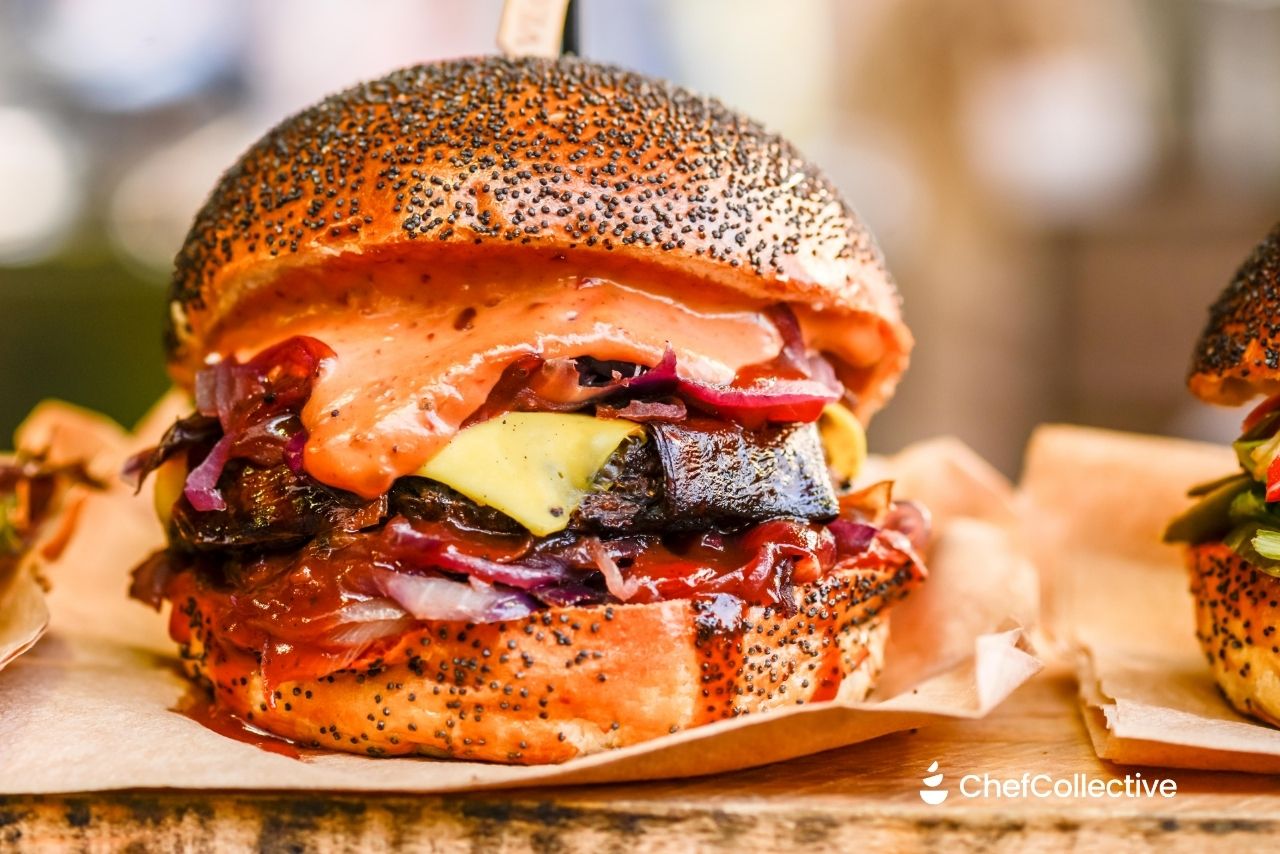 Did you know that every May 28, foodies across the world celebrate National Burger Day by biting into one of the most iconic food ever? From classic cheeseburgers to innovative fish stacks, here are our picks for the best burger delivery joints in Australia!
Mesy Burger
Mesy burger is a 100% plant-based burger joint. To ensure the freshness of all their ingredients, everything from their juicy plant-based patties to the golden-crusted potato buns are sourced from a local supplier/bakery.
Sustainability is also big in their kitchen. They're constantly working on reducing the carbon footprint at every stage. For example, they've partnered up with Detpak for more sustainable packaging! Check out their website to learn more!
The Famished Wolf
The Famished Wolf is family-friendly, fully licensed and experts at what they do. Fill your famished bellies with amazingly yummy burgers and playful loaded sides!
Smokin Burgers n' Ribs
Who knew that steak and a hamburger could make such a lovely combination? Sink your teeth into their delicious Pittsburgh burger which is made with 100% Aussie Angus beef, seasoned fries, cheese pickles, tomato relish, and blue cheese sauce – are you drooling yet?
Burger Nation
Burger Nation offers American style comfort food made from premium and locally sourced ingredients. Their expansive menu offers all your favourites like their signature Jordan Special gourmet burger, wings and loaded fries to freak shakes and desserts!
Jeff's Burger
Jeff's Burger is a newly opened burger joint that's operating out of Chef Collective's dark kitchen on Cambridge Street. The signature BOGO Burger is made with top-grade Angus beef that oozes a buttery, umami factor – it's perfect as is without any additional sauce.
Unorthodox Kitchen North Melbourne
First time ordering from Unorthodox Kitchen North Melbourne? You can never go wrong with their bestselling The Bad Boy Burger. Pair it up with their Biscoff Shake and you'll be on your way to burger heaven!
Coal Blooded Griller
Low & Slow BBQ & smoked goodies & mouthwatering burgers! Choose from a range of local beers & some neat cocktails, tap beer rotating monthly & a small but mighty wine list.
Burger Burger
No fancy truffle, foie gras or blue cheese toppings here. This classic burger delivery joint in Brisbane takes the minimal approach when it comes to hamburgers.
All the burger delivery joints listed above operate out of Chef Collective's dark kitchens, if you want to get started with us, simply fill in the form below!