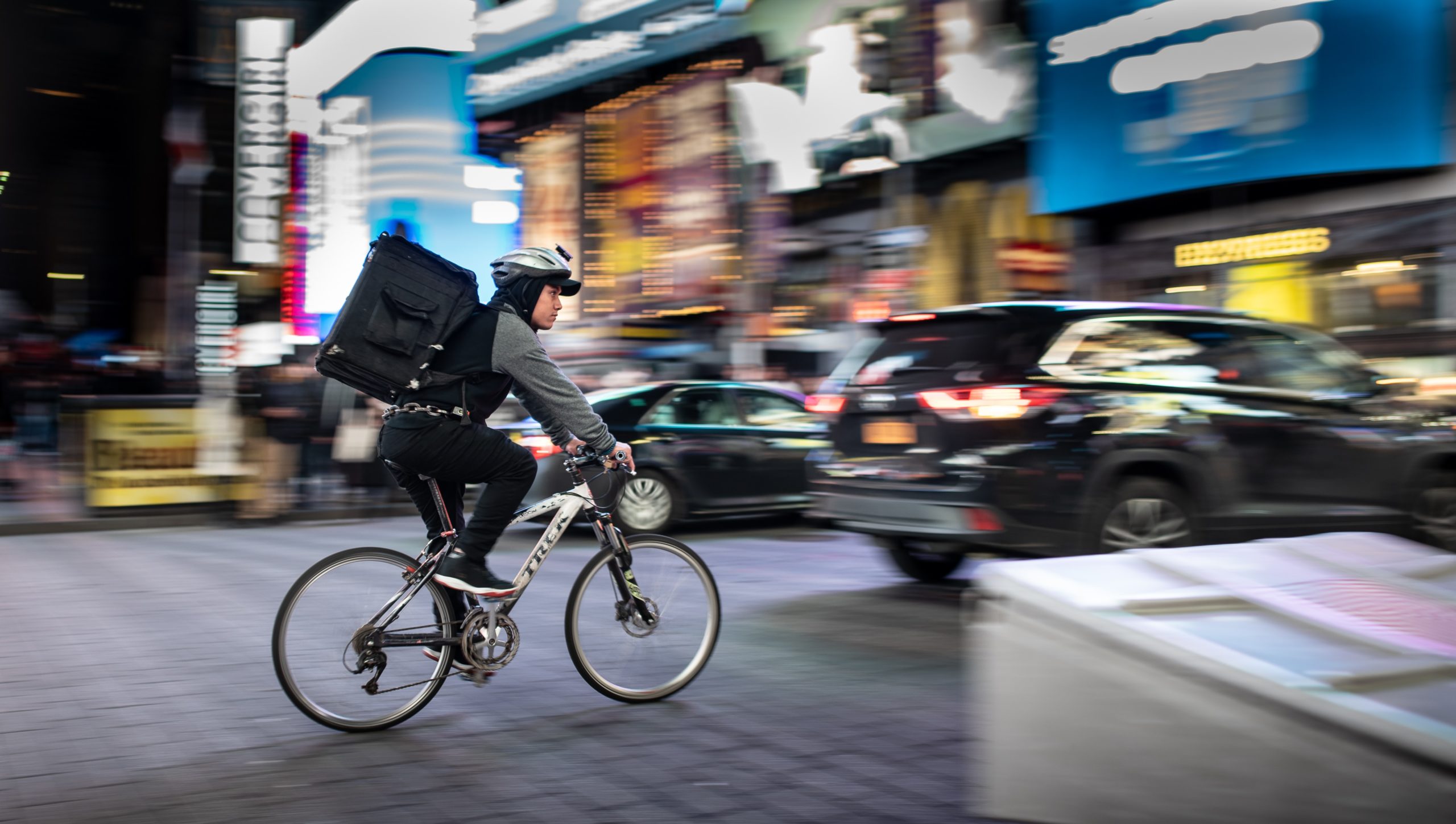 Times are turbulent for the restaurant world. COVID-19, on top of already changing habits, has led to a significant shift away from dine-in restaurants to delivery-focused ones. As more and more people look for convenient food options to cater to busy lifestyles, deliveries have solidified their place in the industry – and it's no longer a Chinese takeout or pizza phenomenon, either.
The industry alone has grown from $43b in 2017 to an estimated $76b by 2022. It comes as no surprise when taking into account the success of businesses like Deliveroo and Foodpanda, both of which are just two systems that have taken the food and beverage industry by storm.
All of this sounds like great news if you're a restaurant owner. And it is – but only if you're willing to adapt.
So what exactly is a food delivery business, and why are they becoming so popular?
The kitchens and inner workings of traditional dine-in restaurants were designed and sculpted around dine-in orders. We're all familiar with the process: food is ordered, cooked, and then served to customers sitting within the restaurant's premises. This system is great for those that want a more premium dining experience and has its place within the industry. But now, with the majority of orders being for delivery, there's no need for the front of house staff, and there's no need for a dine-in area.
In short, unless you want to be turning down potential orders, kitchens need to be reshaped and optimised to suit delivery orders. This is the essence of a food-delivery business: a restaurant designed and catering solely, or predominantly, to delivery orders. The gradual shift towards delivery-focused businesses has been spurred on by COVID-19 restrictions as well. Lockdown has meant that far fewer people are visiting dine-in restaurants, and there are signs that this trend could have permanent consequences for the industry.
Because of this, countless forward-thinking business owners are making the transition to delivery-focused kitchens. Whether it be opening a supplemental kitchen space or renovating an existing one, these kitchens have the potential to be far more profitable than the outdated restaurant model.
How do you start a delivery-focused restaurant business?
Here are some things to consider if you are debating opening a delivery-focused restaurant:
#1: Know your cuisine
Don't worry too much about having food that's "suitable" for delivery. Nowadays, the variety of food that gets delivered is just as wide as dine-in options. The important part is to be able to cook great food that people want to order in the first place.
#2: Organise the logistics
Starting a delivery-focused business by yourself has just as much, if not more, effort and consideration than opening any other business. You'll need to:
If you're not catering to dine-in customers, you won't need to be on the main street of town. But on the other hand, you want to be near where lots of hungry customers live. Finding a happy medium can be a difficult and time-consuming task, but the payoff is always worth it.
– Research an optimised kitchen layout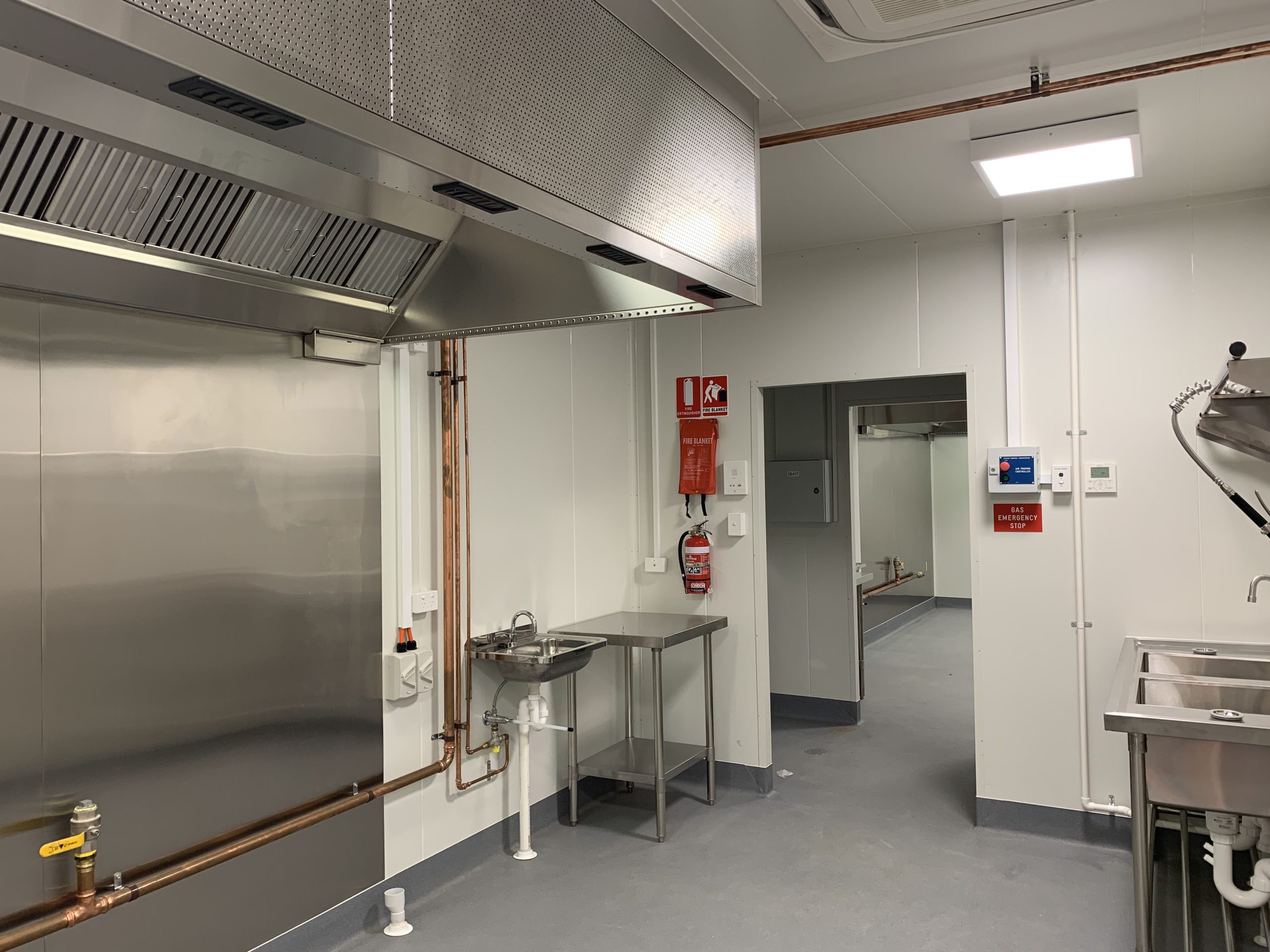 Think about fast food restaurant kitchens. They're meticulously designed to be the most efficient usage of space possible. No inch is wasted when it comes to churning out food under rigorous quality control standards. Delivery-focused kitchens take that element of efficiency but combine it with your chosen cuisine.
– Organise the renovations
Finding suppliers, contractors and more to carry out your renovation work is another time-consuming process.
– Purchase necessary equipment
While delivery-focused restaurants require less equipment, there are still up-front equipment costs that are costly.
– And much more
All of this needs to be done before you can start fulfilling orders. And while completing these steps will undoubtedly set you up for success, doing so is a monumental undertaking. For many, renting a delivery-only kitchen space offers a much more realistic, simple and profitable alternative.
Otherwise known as dark kitchens, virtual kitchens or even ghost kitchens, CloudKitchens™ are at the forefront of innovation in the F&B industry. At Chef Collective, we rent out CloudKitchens™ to businesses across Australia looking for a turnkey solution to the shift to delivery.
Our CloudKitchens™ delivery-only spaces allow you to:
– Find more customers
Rather than struggling to find enough people to fill your seats, move your business online. Our delivery-optimised kitchen spaces are streamlined to churn out as many orders as possible during peak hours.
– Lower upfront costs
Since our CloudKitchens™ spaces are ready from the beginning, you won't need to invest in expensive equipment or pay the extortionate upfront costs of renovating your kitchen. Depending on the type of F&B business you're running, CloudKitchens™ can save you up to 30-40% in upfront costs.
– Extreme flexibility
The lack of these upfront costs also gives you far more flexibility – moving to a bigger space is as easy as letting us know, and we'll help you make the transition.
– Reduced operational & front of house costs
With no front of house staff to pay for and no dine-in area to maintain, CloudKitchens™ have a much lower operational cost than traditional dine-in restaurants. This also means that you can drive much greater profits as the orders keep coming in.
– Access to your very own support team
Renting a CloudKitchen™ space through Chef Collective also gives you access to advise and help from our very own business team. They will help you with optimising your space further, adapting to growth and overseeing your success.
In sum, there are two routes you can take when starting a successful delivery-focused restaurant business. Both take advantage of a booming industry, but CloudKitchens™ offer a more affordable and scalable way of adapting to this change. Interested? Simply fill in the form below to get started today!