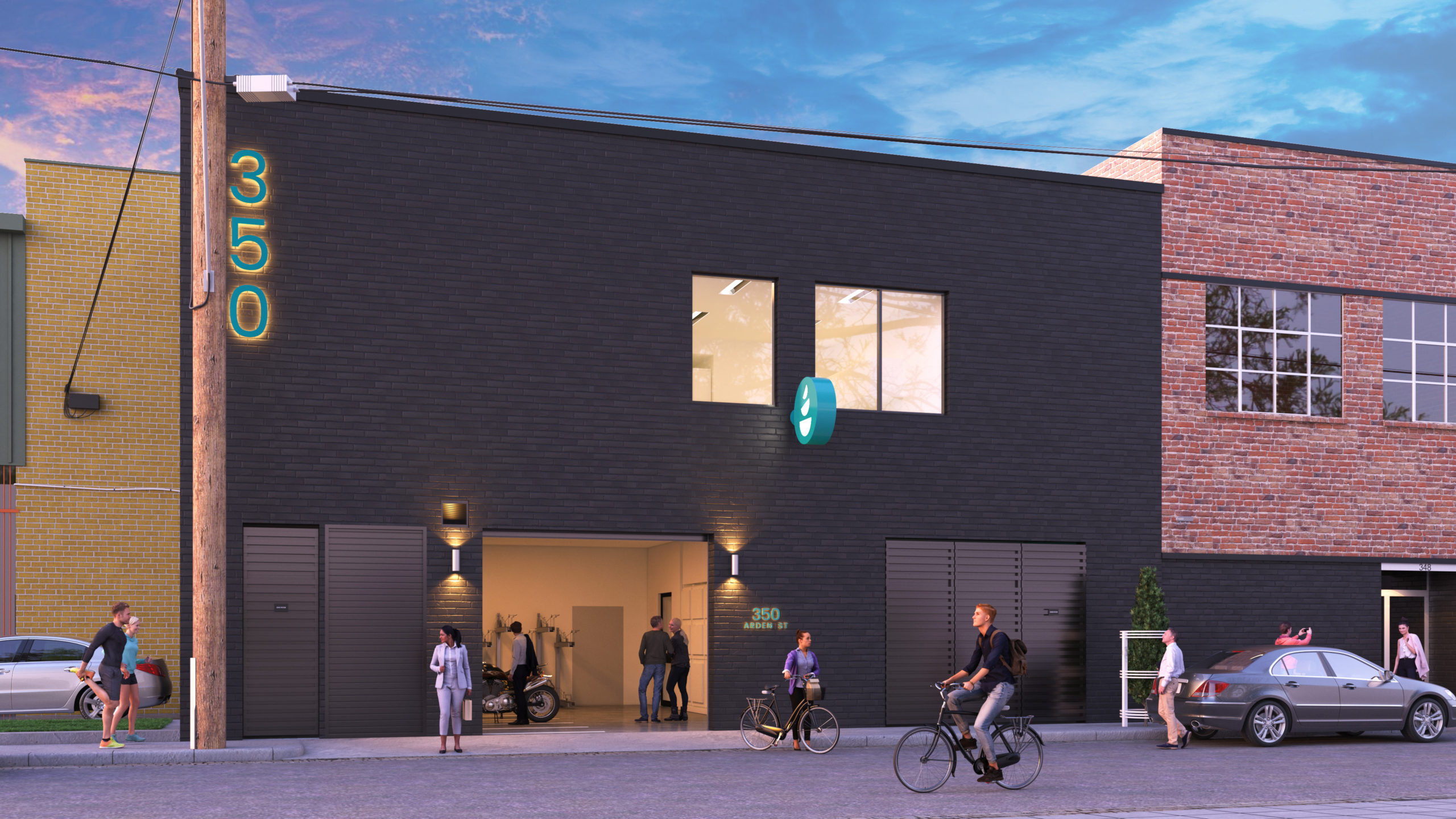 Future-proof and set your franchise restaurant up for success
If you are having difficulty opening, running, or expanding your restaurant, you are not alone.
Countless franchises and franchise developers around the world suffer from the same problem. The time, costs, and planning that comes with opening a new location can be troublesome – even after the pandemic. As consumer behaviour shifts towards online ordering and food delivery options, opening a brick-and-mortar store has become even less worthwhile.
In fact, many are already pivoting away from opening any more dine-in locations, citing an unpredictable future that by far outweighs the time and effort needed to open a new dine-in location. Instead, more savvy and forward-thinking F&B owners and franchises are expanding by opening ghost kitchens.
Sometimes referred to as virtual kitchens, cloud kitchens, or even dark kitchens – these spaces differ from traditional dine-in restaurants in that the space and operations are optimised for delivery or takeaway orders. With the need of a front-of-house space eliminated, the rent and labour cost saved are just the beginning of the way ghost kitchens are made with the purpose to turn profit with the least resource possible.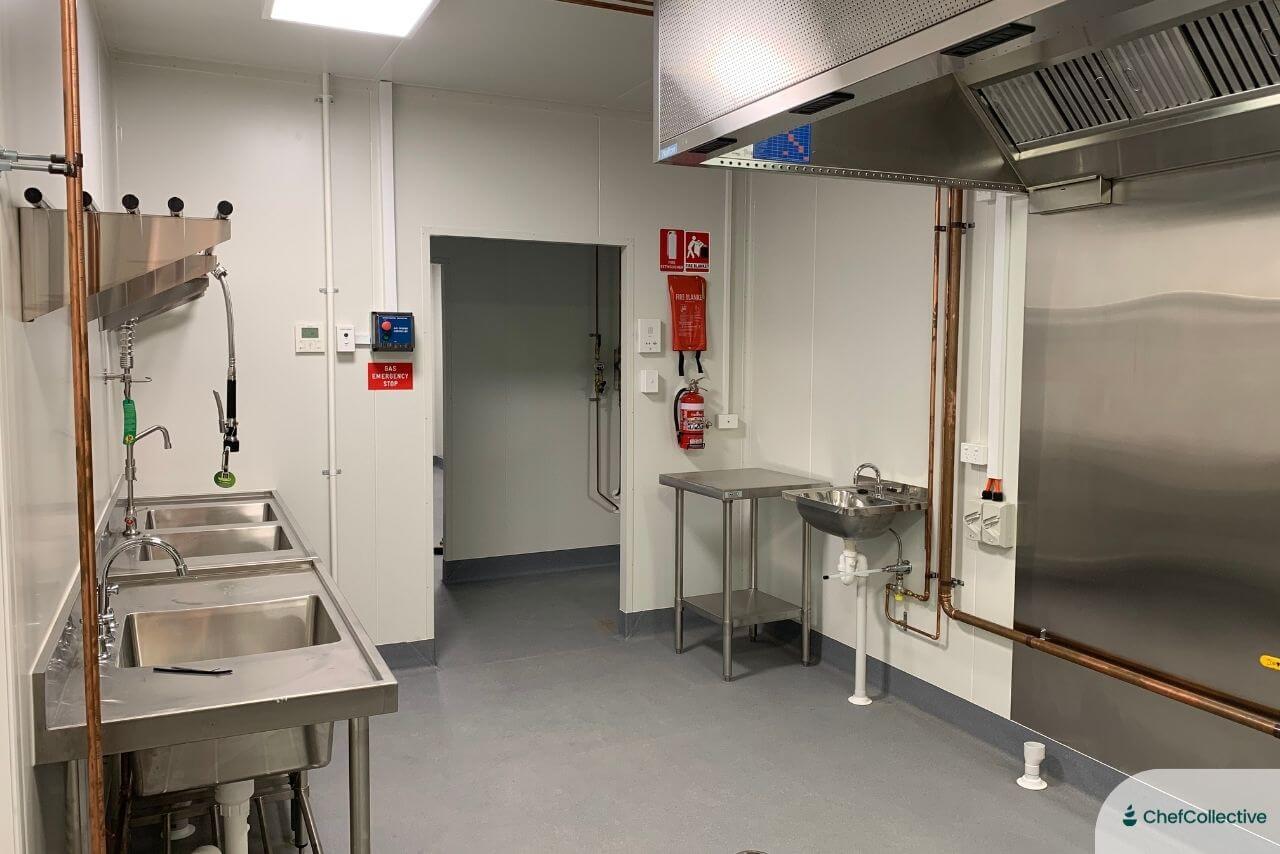 Fortunately, the concept is quite simple, and most – if not all – restaurants are more than capable of making the transition. In a way, ghost kitchens are a natural progression of the industry. With more and more people opting for food delivery options, unused seating areas in restaurants have become a bottleneck in operations. Ghost kitchens allow franchises to eliminate this bottleneck and quickly expand and scale their food business by purely catering for Australia's burgeoning delivery industry. They provide your business with all the tools and space you need to expand, at a fraction of the price.
Lowering your costs means it's more feasible to expand into potentially profitable areas that weren't realistic before, and with quicker set-up times, your restaurant can do this faster than ever before.
Here are 4 ways ghost kitchens help your food franchise grow at a record pace
Lower upfront and operational costs
Faster launch and ROI
Reach more customers than ever before online
Partner with third-party food delivery service providers
#1 Lower upfront and operational costs
Put simply, opening, and running a ghost kitchen will cost you a fraction of what it would cost to open a brick-and-mortar location. Opening a ghost kitchen location costs about AUD 23K in upfront investment, whereas traditional restaurants owners spend around AUD 650K. The exact prices depend on other factors like location and size, but they effectively showcase just how much cheaper ghost kitchens are in comparison to brick-and-mortar restaurants.
But it's not just about the upfront investment: ghost kitchens have a much lower operational cost as well. In a typical restaurant, you need to hire a suite of front of house staff – waiters, bartenders, dishwashers, cooks, and more. With this comes higher labour costs and more staff to manage. On the other hand, ghost kitchens only require a few employees, allowing you to reduce your labour costs.
Not to mention, in a ghost kitchen, you'll be significantly cutting back on costs like rent, and other logistical requirements of a dine-in location. In sum, there is a greater emphasis on efficiency – getting your food out there to your customers at the lowest possible cost. With higher margins, lower costs, and more profits, you'll be able to sit back and watch your food franchise business reap the benefits of Australia's growing food delivery industry.
#2 Faster launch and ROI
Other than the far more reasonable financial costs, one of the main benefits of ghost kitchens is how quickly they are set up.
You can launch your ghost kitchen in weeks instead of months. The smaller space needed for a ghost kitchen means no more waiting months for renovations and decor. On top of that, Chef Collective already has all required operational licenses from the government ready for you. Within a few weeks, your business will be up and running. All you need with a ghost kitchen are your basic equipment and chefs.
By taking this route, you'll be able to see a positive return on your (much smaller) investment at a much quicker timeframe. We typically expect ghost kitchens to break even on their investment in as little as 6 months, rather than the 5 years of a brick-and-mortar restaurant.
As such, you are essentially minimising the opportunity cost and risks you are undertaking – something often unheard of in new restaurants that are often forced to take huge risks in this highly competitive industry.
#3 Reach more customers than ever before online
The food delivery industry is expected to be valued at USD 470B by 2025. If you're not there to cater to this growing pool of online delivery orders, your competitors will. Traditional brick-and-mortar restaurants have always struggled to find a balance between prioritising dine-in orders and delivery orders. By streamlining your processes and modernising your operations towards a more delivery-centric approach with a ghost kitchen, you'll be able to fulfil way more orders than ever before.
As opening ghost kitchens require significantly less resources, as mentioned before, it is arguably more strategic to operate in multiple ghost kitchen locations, rather than a single brick-and-mortar restaurant.
At Chef Collective, we've done the hard work of researching – in order to find the most promising locations for food-delivery businesses in Australia. With us, you'll be operating in delivery hotspots, where you can strike the perfect balance between reasonable rent and proximity to hungry customers.
Confused about where to open your very own ghost kitchen? Our kitchen experts have the relevant data to advise on which locations are best for you based on your particular cuisine and target audience.
Hence, ghost kitchens are the way to diversify your business, to complement your dine-in locations, and reach more customers than would be possible with a brick-and-mortar restaurant.
#4 Partner with third-party food delivery service providers
When you move into a Chef Collective ghost kitchen, you automatically gain access to all the technology you need to streamline your operation. Managing orders on various food delivery platforms is not a problem as you will easily be able to track and manage every single order through one tablet. The only thing you need to concentrate on is getting the orders cooked and ready for delivery.
Work together with various third-party food delivery platforms, like Uber Eats and Deliveroo, of your choosing to ensure your food reaches the most customers possible!
Ready to open your ghost kitchen?
At Chef Collective, our goal is to drive innovation and help build a new era of successful F&B establishments and food franchises. We've been at the forefront of the delivery-centric restaurant world, helping businesses find renewed success in a rapidly changing F&B landscape.
Interested in capitalising on this growing market in our kitchen spaces? Fill in the form below to get in touch with us today!