Our virtual kitchen in Australia
We have virtual kitchen spaces reside on Cambridge Street in Brisbane and Arden Street in Melbourne. Read more to find out why we chose this area for our virtual kitchens and how it can help your business prosper.
Thanks for contacting us!
We'll reach out shortly so we can understand your business and needs better.
Why use a virtual kitchen?
Chef Collective's goal is to provide the next generation of F&B business owners with the tools needed to thrive in the modern economy. We hope to make this happen through a selection of premium virtual kitchen spaces here in Australia that allow restaurants to operate in spaces perfectly optimized for fulfilling delivery orders.
Technology
Streamline all of your delivery orders onto one tablet. Data at your fingertips!
---
Facility mgmt.
Cleaning, maintenance, waste collection and security - all included!
---
Equipment
Your kitchen comes pre-installed with major infrastructure.
---
Utilities & Insurance
We'll save you thousands with our utilities and insurance options.
---
Real estate
Designed to ensure maximum efficiency at minimal cost.
Logistics
Orders delivered faster and more accurately, thanks to our on-site fulfillment team.
/ Testimonial
The word on the street
Food delivery is the future and we want to capitalise on this current trend to give us access to this growing customer base. Operating a delivery-only kitchen space within Chef Collective will allow Seoul Bistro to rapidly expand, scale up and manoeuvre to cater for a larger customer base while keeping our upfront and operational costs at a minimum.""
Your virtual kitchen made to order
No matter what kind of chef you are or restaurant you run, we can provide a virtual kitchen that suits your specific needs. Each space is generously outfitted with everything you need to get started. Feel free to bring whatever equipment you already love and use, and we'll help you fit in to your dream kitchen space.
Driver pickup area
Staff locker area
Receiving & loading dock
Shared prep area
Staff break room
Restrooms
Mop wash
---
Order pickup & processing
Courier handoff
Cleaning & maintenance
Safety & health inspections
Delivery logistics
Extraction & ventilation
On-site support staff
---
3 Compartment sinks
Prep sink
Hand sink
Commercial hood
Tempered air
Power and gas
Water heating
Grease-trap/interceptor
Cold & freezer storage
Dry storage
---
Gas points
Power outlets
High power lighting
Cold & hot water lines
Gas/fire safety system
WiFi
Trash / recycle
Ethernet connections
---
Virtual kitchen and its advantages
Success for you is success for us. Our virtual kitchens are ultimately designed for one thing: to help you grow and become profitable.
Why Cambridge Street?
Tucked away in a quieter neighbourhood area, Cambridge Street resides in the Coorparoo suburb in Brisbane. Only 4km away from the central business district and home to over 16,000 residents, the area is prime for a delivery-focused kitchen. A nice, thriving local community in Coorparoo and nearby suburbs means that opening a virtual kitchen on Cambridge street opens your restaurant up to a whole new pool of customers you previously could not cater to. Position your business near the heart of Brisbane and start seeing delivery orders flow in like never before.
---
What are the advantages of a virtual kitchen solution?
Virtual kitchens represent a shift in the food and beverage industry. Because of several factors, more and more people are ordering food from home – and COVID has only pushed this change forwards even faster. By opening a virtual kitchen with Chef Collective, you will be at the forefront of the food-delivery revolution, positioning your business and allowing it to receive far more orders from a larger pool of customers. Virtual kitchens allow you to cut down on unnecessary expenditures related to dine-in restaurants like front of house staff, costly permits, renovation work and more. We at Chef Collective will take care of the rest, meaning our virtual kitchens are a turnkey solution ready for you to move in.
---
More locations on the horizon
As we grow and the delivery industry continues to prosper, more locations will open up across key cities and districts in Australia. Get in touch with us or check this page for more updates when new locations open.
Get Started
Skyrocket your restaurant's delivery sales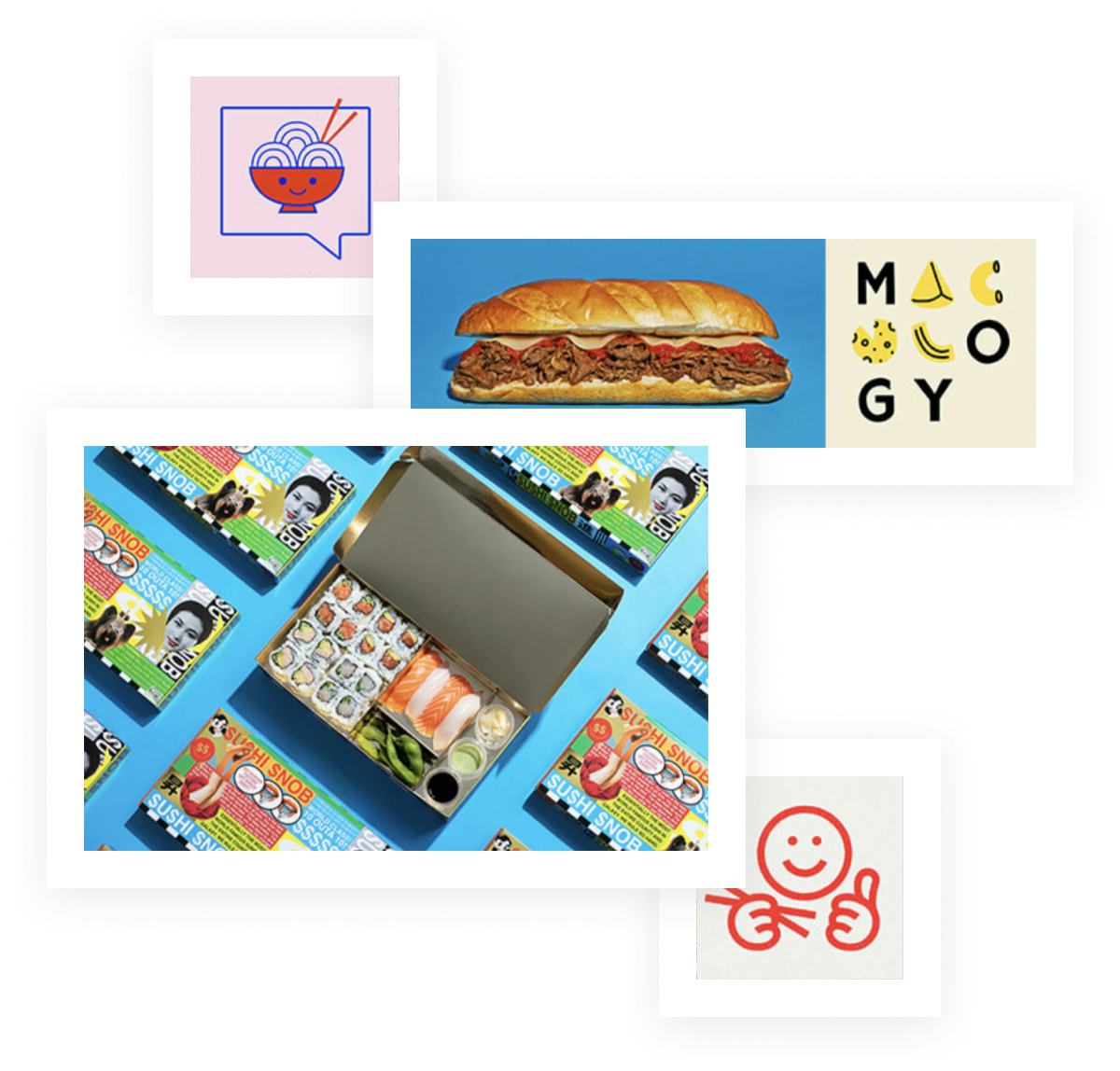 We want to help you grow without complicating the matter. We'll tailor our brands to you so you can use the products and tools you already do.