So you've decided to open a delivery food business. With all that's been going on in the world and the way the food industry has changed, there's no doubt this is a smart move – dine-in has been on the decline and the delivery industry is exploding in popularity. In Australia alone, the online food delivery industry has nearly doubled since 2015, growing a massive 81%. But, while it's true that delivery-focused kitchens (otherwise known as CloudKitchens™, virtual kitchens, ghost kitchens or even dark kitchens) have amazing potential, that doesn't mean they are easy to run.
In fact, we've found that most restaurants adapting to the delivery world struggle – not because of the quality of their food, but because they didn't understand the second most important thing in running a food delivery business:
Marketing.
It's true. You might be able to cook the best food in the world… but without a solid marketing strategy in place, you risk no one ever knowing about it! This is exactly why we wrote this ultimate guide showing you exactly how to market a food delivery business in Australia. In this article, you will find our 7-step guide on how to market your business in a way designed for short-term growth and long-term success.
Have a solid business plan
Build a quality website and have an easily accessible online menu
Set up partnerships with delivery companies
Get your Google My Business (GMB) listing sorted
Create a mobile app
Build an online presence (organically and by advertising)
Get professional photographs or visuals made
With the help of this article, you will be able to put your kitchen marketing on autopilot, so you can focus on what you love – cooking delicious food.
Step #1 – Have a solid business plan
This perhaps often goes without saying, but it truly pays off to have a solid business plan. By this, we mean understanding the cuisine you want to make, how to make it appealing and accessible to your chosen target market, and understanding the effects of small changes in price points.
All of these are relatively similar compared to when opening a traditional restaurant in Australia, except you'll need to plan more around the delivery aspect. How will you package your food? How can you ensure it stays as fresh as possible while being delivered? These questions are extremely important and should not be ignored.
Step #2 – Build a quality website and have an easily accessible online menu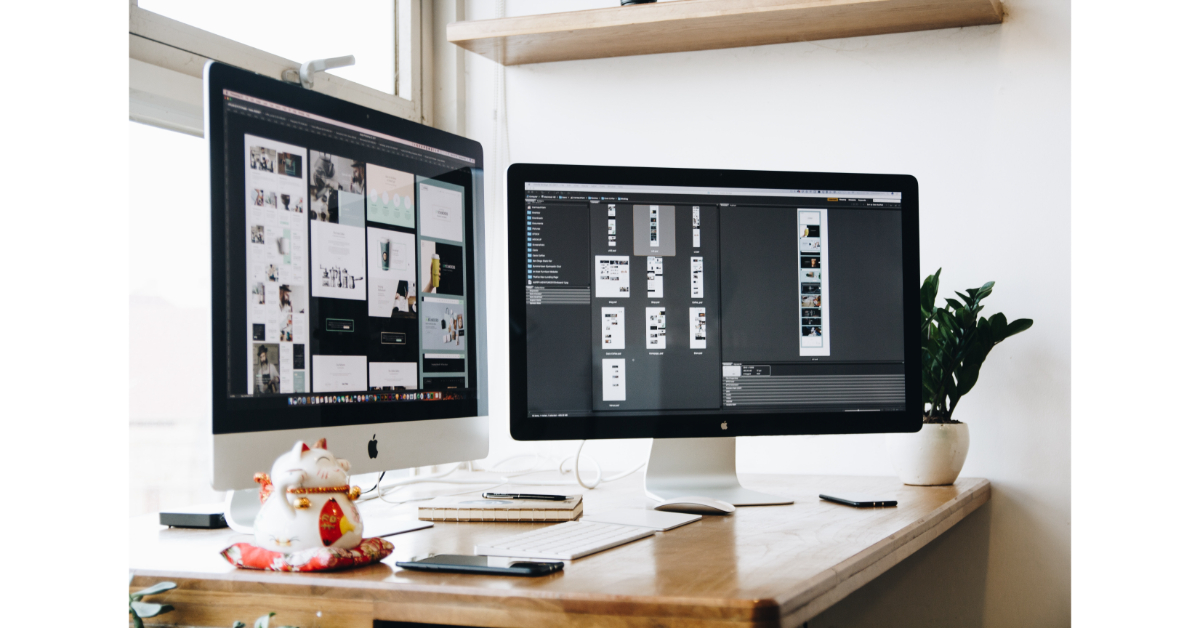 In the digital world, having a well-designed and intuitive website that offers a great user experience is more important than ever if you want to market your food delivery business. You can also go above and beyond, and have a website that is SEO optimised will allow you to attract more visitors and potential customers searching for food in your area or cuisine like yours.
Also, an online menu will be an indispensable component of your website. Just like a physical menu, it allows people to see what you offer – so make sure you consistently update it with any seasonal or specials you might be offering. Your website should also load quickly, be well-designed, and have a clean user experience. A good online menu can be the difference between someone ordering your food, or your competitor's food.
Having a website also allows you to grow your online customer base. By allowing users to sign up in exchange for promotions or other special offers, you can build up a database of contacts which you can then advertise to in the future through email marketing.
Step #3 – Set up partnerships with delivery companies
Delivery companies have played a huge role in the surge of delivery orders this past year. In Australia, Deliveroo, Uber Eats, and Menulog are three of the key players, while a slew of other delivery brands operates around the world. With the help of these apps, people have been able to order convenient, delicious food, from the comfort of their homes or office.
Before you start taking your first orders, make sure you have organised arrangements with the top delivery companies in your specific area. Note that even small localities can have drastic differences in the market share of these companies. Some restaurants decide to go with more than one company, opening themselves up to a wider pool of customers. Others decide to stick with one, often incentivised by some sort of deal or benefits. Think about what your goals are as a food delivery business and decide which arrangement offers the best future for your business.
Step #4 – Get your Google My Business (GMB) listing sorted
Anyone searching for your food or restaurant online is often looking for your address, website, opening hours, and other business information. GMB is one of the best ways to do this and offers you the chance to engage with your customers through Google – the world's most used search engine.
After filling out information and claiming your listing, searchers will be able to easily identify and find your delivery restaurant online. For such an easy and quick thing to set up, this can have a disproportionately large impact on your business.
Users are able to quickly find the information they need from a trustworthy source. Google dominates over 90% of the mobile search market share, which is what most people searching for food will be use – so be sure to get this up and running as soon as your business is up and running.
Step #5 – Create a mobile app
This step will require more time and money compared to some of the other tips on this list but can be well worth it if your business is gaining traction. A mobile app that offers online ordering, promotional offers, membership bonuses and more can help keep people loyal to your brand, and hungry for more.
Step #6 – Build an online presence (organically and by advertising)
In this day and age, most people are on social media platforms like Facebook, Instagram and Twitter. In fact, research has shown that 18-35-year-olds spend a total of five days per year browsing through food on Instagram.
Many restaurants and food businesses around the world have taken advantage of social media by posting high-quality content that gets their customers hungry. By publishing pictures of your food in front of more eyes and allowing people to tag your brand in their own photos, you can create a self-perpetuating system in which consumers help advertise and market your food delivery business as well.
There are two main ways to grow your online presence – organically, and by advertising. Organic posts, although harder in the short term, cost absolutely nothing and can really pay off in the long run. Well-placed advertisements complement this perfectly by helping you build your online presence when it's still small.
Step #7 – Get professional photographs or visuals made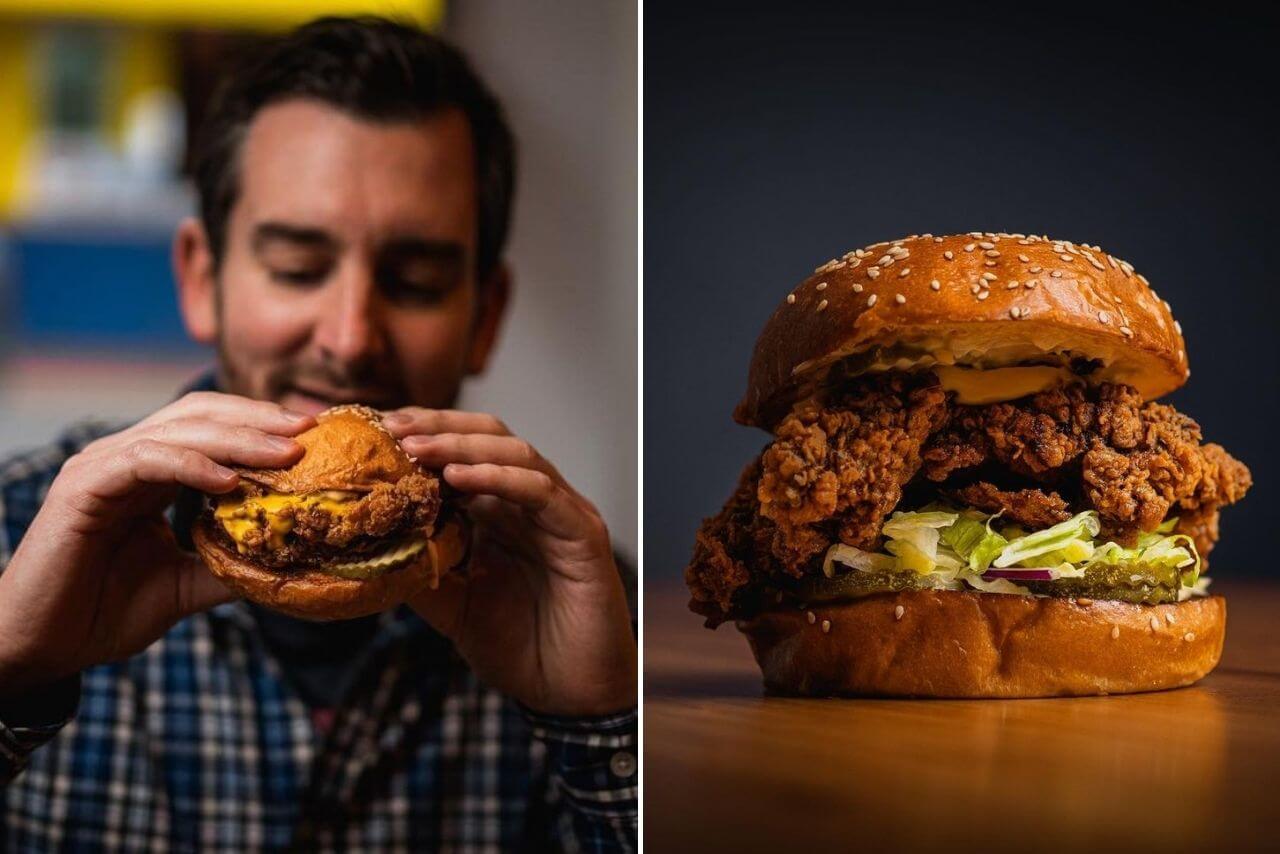 A lot of the above would not be possible without professional visuals. Especially when it comes to food, people will pay far more attention to images than they will to text. Hiring a professional photographer to take appealing photos of your food as you first open your business will without a doubt pay off in the long run.
You can use these photos on your menus, on your website, posting them to social media, and much more. Almost everyone will admit that they've been swayed by a beautiful picture of food – and equally put off by a terrible one.
Final thoughts on marketing strategies for your Ghost Kitchen in 2021
The year ahead is a promising one for food delivery businesses around the world. With the pandemic continuing to control the way we live, work, and eat, deliveries will continue to play a dominant role in the restaurant world. Setting up a delivery-focused kitchen through a space provider like Chef Collective will open countless doors and opportunities for your business in the days ahead. These tips and help from us will help you find success in an industry rapidly changing.
Get in touch with us today!
Have any additional questions or enquiries on how to set up or market a food delivery business in Australia? Simply fill out the form below!