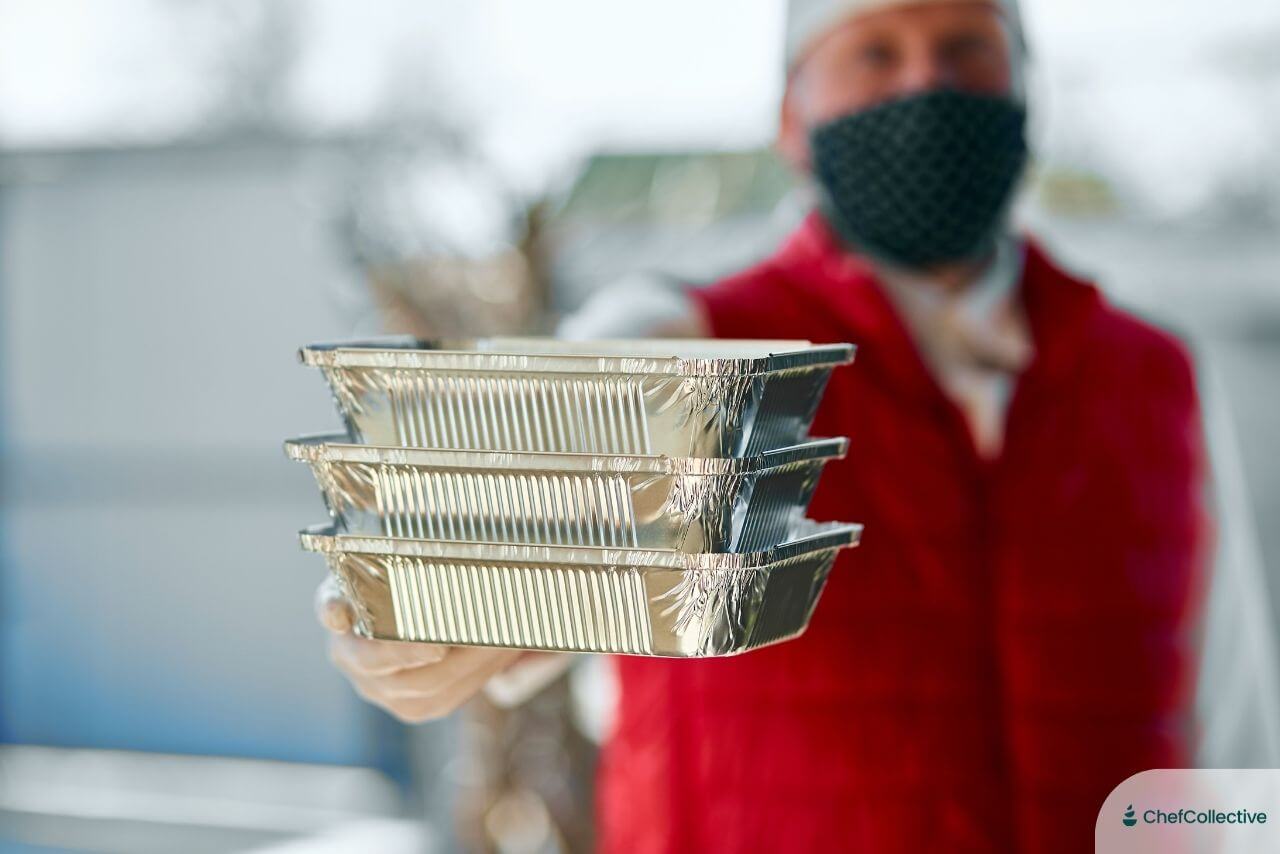 All industries around the world felt the impact of the COVID-19 pandemic, causing major shifts in trends and business practices. The F&B industry is certainly no exception. As more people found themselves locked inside their homes, dine-in restaurants struggled and needed to pivot in order to survive. What resulted is a new era of the F&B industry and one that isn't going away any time soon: the boom of online food ordering and delivery platforms.
The market size of the Online Food Ordering and Delivery Platforms industry in Australia is valued at almost $850m in 2021. The market has grown 43.8% per year over the last five years between 2016 and 2021. Those numbers are predicted to grow even more at a rate of almost 12% annually. With such growth opportunities, food delivery platforms like UberEats and Doordash are already reaping the rewards, while more players are entering the scene to claim a piece of the pie.
But as you evaluate your partnerships, it's important to consider which food delivery platforms to work with and which ones are the best for your business.
What are Australia's Most Popular Food Delivery Platforms?
The three biggest food delivery platforms in Australia are Deliveroo, DoorDash, and UberEats. All of these have a strong presence in other countries around the world and are established names in the industry.
Smaller companies are also popping up and capturing a growing portion of Australia's food delivery market share, like Menulog and Easi. These are local, Australian-founded platforms that are well worth considering.
Choosing the Best Food Delivery Platform for Your Restaurant
You have several quality options in the online food delivery space to consider and knowing which is the right one for you isn't so obvious. For instance, will your business benefit more from a larger platform that already has an expansive, established customer base? Or is it better to go with a smaller local company that caters more to your specific business needs? Here we've broken them down to help you answer these important questions.
Deliveroo
DoorDash
UberEats
Menulog
Easi
---
Deliveroo started its business in Australia in 2015 and is the longest-standing online food delivery platform in the country. Deliveroo brings the best of Australia's restaurant menu offerings to thousands of customers every day. In fact, during the height of the pandemic in 2020, Deliveroo added 1,700 restaurants to its platform.
Deliveroo is praised for providing fast, reliable delivery that customers can track directly from your mobile phone. As stated by the company, restaurants that partner with them see up to 30% increases in revenue.
The competition for what food delivery platform was going to dominate in Australia got heated back in 2019 when American powerhouse, Doordash, entered the scene. Doordash is a US$12.6 billion company founded in the USA in 2013, and it chose Melbourne as its first market expansion outside of North America.
Two months later, Doordash expanded into Sydney and now covers over 40% of the Australian population. Over 5,000 restaurants in Melbourne have partnered up with them, including major QSR brand chains like Nando's and Carl's Jr. Doordash is growing its presence by targeting and servicing clientele in the suburbs and not just focusing on urban areas.
Doordash is one to keep your eye on, especially if you're in Melbourne or in a surrounding suburban area.
The popular ride-sharing app, Uber, expanded into an equally-popular delivery service, UberEats, in 2014–and has been taking the online food delivery world by storm ever since. UberEats is by far one of the biggest contenders in Australia with the biggest clout, covering 18 cities across the country and boasting over 20,000 restaurant partners.
Variety and broad geographical reach are two things that UberEats can definitely deliver. Another added bonus for customers is the convenience of being able to pay for their food order via their Uber account.
As a Sydney-based food delivery company, Menulog has a lot to offer its restaurant partners, which is probably why they've dominated the local market since they first started business in 2006.
Menulog is the widest and broadest-reaching food delivery service you'll find in Australia, currently delivering to 90% of all Australian households. Customers appreciate the variety they're offered from the 70+ cuisine choices and the 11,000+ restaurant partners to choose from.
Another added bonus from Menulog: If a customer placed an order through Menulog and found a better price for the same item delivered by the same restaurant within 24 hours, the customer will be credited the difference plus an additional $10.
If you want to set yourself apart, Easi is a local contender you need to keep on your radar. Melbournian Jason Shen founded this food delivery company in 2015 before Uber Eats even expanded their business into Australian borders. Unlike his billion dollar-backed competitors, Shen started humbly with a bike and a dream.
Now, Easi operates in 11 cities, focusing on East Asian food as its niche. But don't let this deter you if you're not an Asian food provider—Easi offers everything from dumplings and bubble tea to hamburgers and pizzas. Customers looking for all types of food are becoming more aware of this local rising star.
As a business owner, you may really like what Easi offers too. Their commission from restaurants is 15-25%, which is much lower than the larger brands which may charge up to 35%.
Which Food Delivery Platform Will You Choose?
Hopefully, you now have a much better idea of the major food delivery app options in Australia, and what they have to offer your business. Now the choice is yours! Just remember that whether you opt for a big player like Uber Eats or Deliveroo, or a smaller, local player like Easi, your F&B business' success ultimately boils down to delivering amazing, tasty products that keep customers coming back for more, time and time again.
If you have any questions, don't hesitate to fill in the form below to get in touch with us at Chef Collective. We're experts at all things growth and can help your food delivery business meet its full potential!