Countless people have the dream of opening their own restaurant. Many that follow through with their ambitions soon have their romanticised expectations brought down to earth. It's true that running your restaurant can be an incredibly rewarding and fulfilling way to make a living, but it also just happens to be one of the most competitive industries to succeed in. With so many other restaurants vying for custom and notoriously thin margins, making your restaurant profitable enough to stand the test of time is a task that only the most prepared succeed.
Especially with how the pandemic has ravaged the F&B industry here in Australia and over the globe, it's more important than ever to understand how to run a profitable restaurant business. At Chef Collective, we're well versed with a wide range of restaurant businesses and have seen exactly how the most successful operate. Aside from cooking better food and marketing your restaurant to more potential customers, cutting back on costs is one of the best ways to do this. Read on for the best six ways to cut down costs in your kitchen.
Calculated inventory management & waste control
Find better suppliers
Monitor labour expenses
Foster a positive working environment
Optimise your menu
Refocus on delivery orders & open a Dark Kitchen
#1 – Calculated inventory management & waste control
To ensure you aren't spending unnecessary amounts on raw produce, every kitchen should have a projection for the month ahead of how much they're going to need. Good inventory management like this can save thousands of dollars on waste food and ensure you have just the right amount of fresh food when you need it. This way, you'll never have to tell your customers that you're out of a particular ingredient for a dish or be throwing away crates worth of food that went past its expiry date.
That being said, predicting demand is a difficult task – and it's generally better to order slightly over what you expect to need. It's finding that balance that takes time, effort, and knowledge of your kitchen's performance. However, there are several different ways that you can combat food wastage. If your restaurant has buffet-style offerings, consider implementing a food waste charge to incentivise your customers only to take what they can eat. Alternatively, if you've got raw produce or excess cuttings in your kitchen that will be thrown out – but are still fresh – try making a seasonal dish or offering promotions to help you use it all up.
If all else fails and you have a month where lots of food is wasted, take note and collect data so that you can make adjustments for the next month and further optimise your kitchen space. Being able to collect data so easily is one of the most impactful ways that restaurants are using our dark kitchens in 2021.
#2 – Find better suppliers
As a restaurant owner, you'll be well aware of how difficult it is to find the right suppliers for your kitchen, especially if you need some of the more unusual and rarer ingredients imported from other countries. That being said, evaluating your suppliers and discerning which ones are offering a good value for service, and which are not, is one of the best ways to save money in your restaurant.
Spend the time you need to look around for alternative sources of raw produce and see if there are better deals out there. When you already have a supplier, there's less time pressure to find a new one, and you have a baseline quote to see if other suppliers can offer you more for less money. When doing this, make sure that you're not compromising quality for a lower price, or your restaurant's reputation could be seriously damaged.
Those in dark kitchen locations also have the chance to consolidate their suppliers. If you're operating multiple brands from a single dark kitchen location, this is the perfect opportunity to 'double dip' and cut costs.
#3 – Monitor labour expenses
One of the biggest expenditures of a restaurant is its staff. Traditionally, restaurants have needed large front-of-house staff to cater to customers during peak hours. Figuring out exactly how many employees you need to run your kitchen is a great way to save money and can cut down costs significantly.
If you find that you need a large team to serve customers, consider pivoting your brand to a more delivery-focused restaurant. Delivery orders require far less manpower, as food is simply cooked in the kitchen before being handed off to third party delivery riders.
In fact, dark kitchen operators have found huge success during the pandemic as consumer habits have changed. More and more people are ordering online in favour of dining in at a restaurant, and dark kitchens require a tiny team of 2-3 people compared to a similarly sized dine-in restaurant that requires 15.
#4 – Foster a positive working environment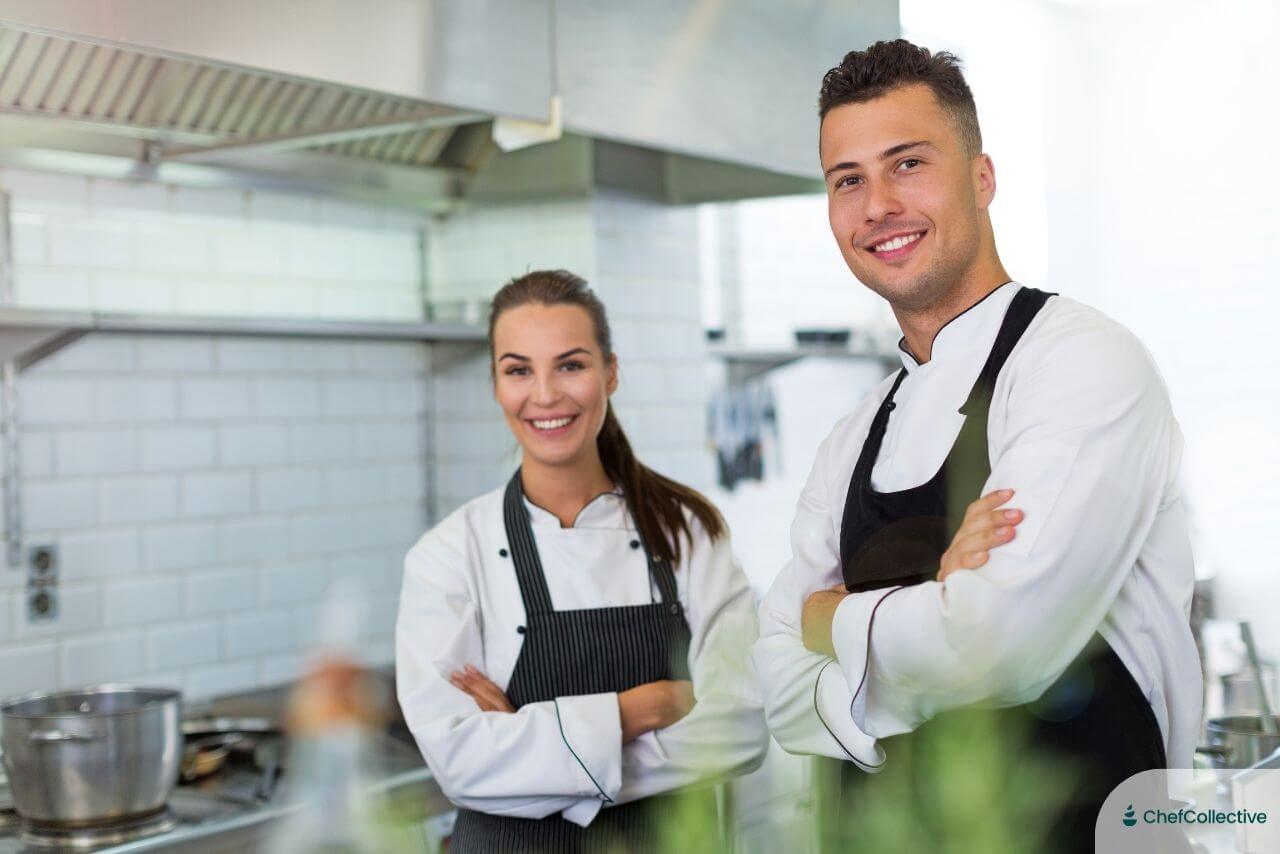 If your staff turnover rate is high, you're probably spending a considerable amount of time training new staff. This is a time-consuming process, and time is money.
Try to reward your most loyal staff and make working in your restaurant a fulfilling and enjoyable experience. This doesn't have to be through monetary incentives – you could do this through team building events, and employee of the month awards, among many other strategies. Building up a positive, friendly, and productive working environment is crucial to your restaurant's success and employee satisfaction. In a happy and rewarding work environment, they're much more likely to stay long-term, reducing employee churn and saving you countless hours of work and associated costs of continually training new staff.
#5 – Optimise your menu
Each different dish you serve will have a different profit margin, depending on the ingredients needed to whip them up and how labour-intensive they are to make. In order to cut costs, it's important to weigh up the popularity and cost of certain dishes to decide which are most worth your time.
Some dishes may be integral to the reputation of your brand, so consider that. But if there are dishes that simply aren't making you money, consider either removing them from your menu or increasing their price. Not to mention, a smaller menu means less logistical work when it comes to storing raw produce and organising suppliers.
All of this can be done by collecting data from delivery platforms, suppliers, and your kitchen. You'll be able to see which dishes are performing the best and then place a greater emphasis on those particular dishes.
#6 – Refocus on delivery orders & open a Dark Kitchen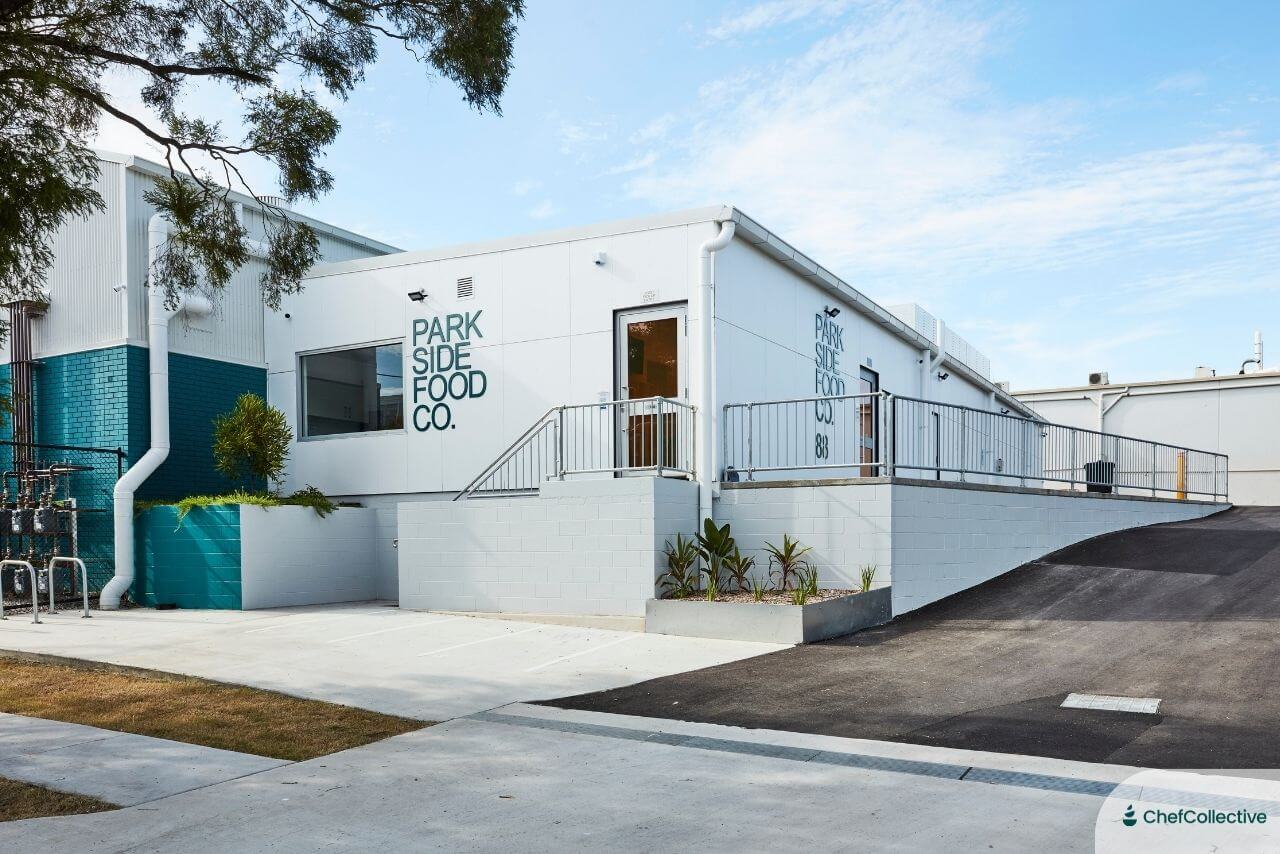 Many of the restaurants that remained successful throughout the pandemic have one thing in common: they all identified delivery orders as the future of restaurants in Australia. By refocusing your restaurant on delivery orders, you're able to cook more food for more customers in a shorter amount of time and at a lower cost.
Dark kitchens are one of the most effective ways to cut costs. In short, they are delivery-optimised kitchen spaces that have far lower operational costs thanks to fewer front-of-house staff, insurance and maintenance covered by operators like us, and comprehensive data for operations optimisation.
A dark kitchen is able to help out with nearly all the points listed above and is the perfect way to complement an existing restaurant location or open a new brand entirely. With lower upfront costs, too, they are a far less risky option and are driving change in the F&B industry by providing restaurateurs with the data and information they need to run highly optimised restaurants that spend far less and earn far more.
Contact us
Chef Collective is leading the charge when it comes to dark kitchen technology. If you want to open a dark kitchen restaurant, fill in the form below to get in touch with us today! We're more than happy to answer any questions you may have or get you set up in a location of your choice.