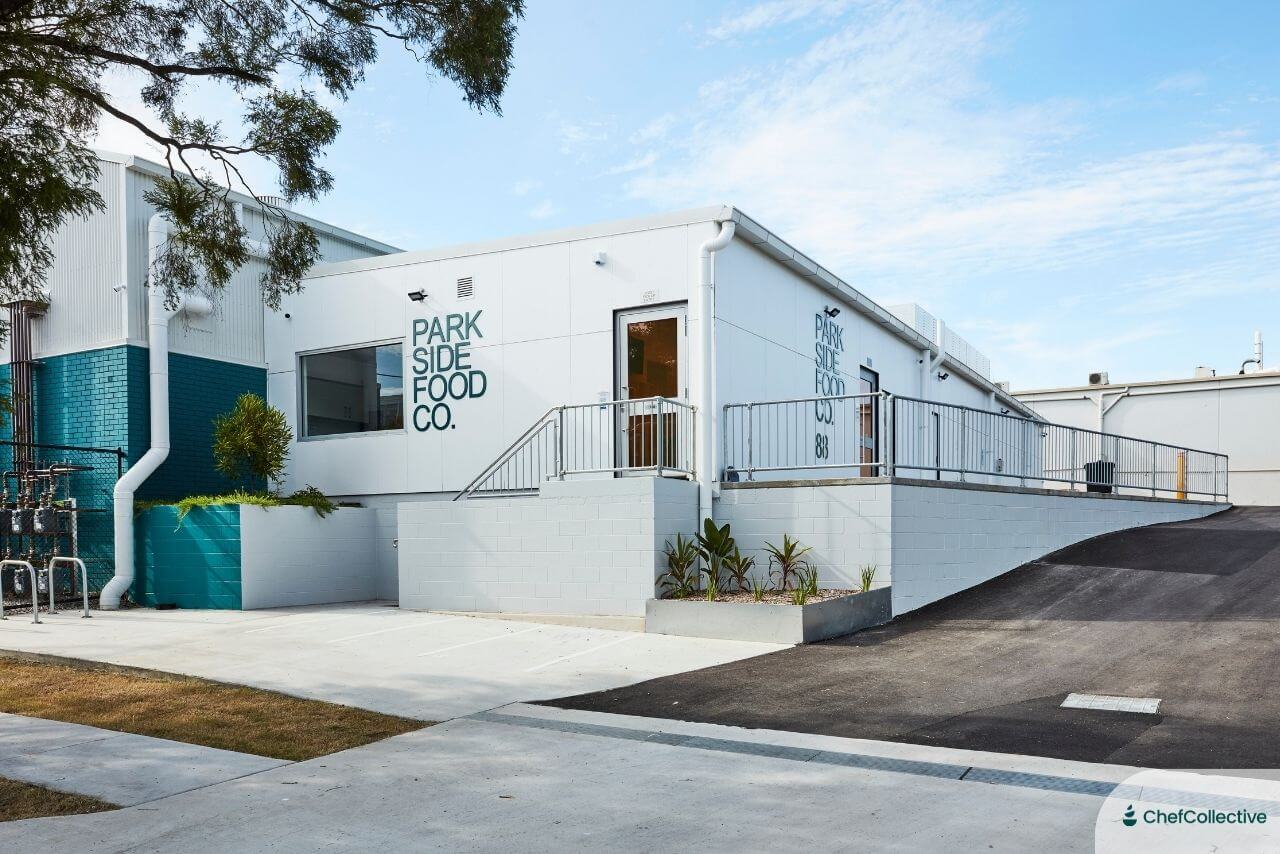 CloudKitchensTM facilities have come to prominence as a result of the drastic surge in the food delivery industry and unprecedented times caused by the COVID-19 pandemic sweeping the globe. CloudKitchensTM locations are sprouting up in many countries and look to cater to changing consumer habits. In Australia, Chef Collective is embracing the rise of CloudKitchensTM, especially as the food delivery market is expected to hit $76 billion by 2022, marking a nearly two-fold increase from $43 billion in 2017.
Foodie central
Currently, Chef Collective has two CloudKitchensTM locations – Parkside Food Co in Brisbane and Arden's Kitchen in Melbourne. To ensure our CloudKitchensTM facilities excel, a significant amount of research has been conducted to pinpoint densely populated areas that are food delivery hotspots. Our CloudKitchensTM locations take away the logistics headache and leave you with more time to perfect a truly unforgettable and mouth-watering food. Read on to learn more about how these different locations weigh up to one another!
Number of residents within the area
Located in the picturesque city of Brisbane, the Parkside Food Co facility caters to almost 275,000 residents through its wide-ranging delivery area. Many of them are located within a 3.5-kilometre radius from our CloudKitchensTM, offering them easy and convenient access to the delicious cuisine being served. Given the large number of locations we deliver to, our CloudKitchensTM facilities have a reach of up to 129,200 households.
Arden's Kitchen, on the other hand, is situated in the heart of Melbourne's business district and has over 242,000 potential customers. The major locations within Melbourne that our CloudKitchensTM facility targets include Melbourne Central Business District, Brunswick, Footscray and North Melbourne. Keep in mind that there are over 120,000 households in our targeted areas, with many of them being a 10 to 15 minute drive from the location of our CloudKitchensTM.
The purchasing power of the residents
Within the vicinity of Parkside Food Co are prime locations like South Bank, Woolloongabba, Fortitude Valley and Brisbane South. Boasting an employment rate of 97%, it is a clear indication of the wide community available to tap into. Furthermore, with an average of $56,000 in purchasing power per capita, Brisbane is undoubtedly an ideal CloudKitchensTM location. With so many well-off residents hungry for a culinary adventure and so many businesses already reaping the rewards, Parkside Food Co is the hottest place in town for CloudKitchensTM.
In the general area Arden's Kitchen is located in, 96% of the population, which consists of almost 250,000 people, are employed. Furthermore, keep in mind that there are over 120,000 households in our targeted areas and, with an average purchasing power per capita of $50,000, it's safe to say that our cloud kitchen location is just like your favourite dessert you cannot ignore!
Globally-influenced culinary options
With Brisbane and Melbourne being two of the biggest and most well-known cities in Australia, there is a plethora of restaurants offering authentic culinary insights into their respective countries through the food they serve and deliver.
In Brisbane suburbs like South Bank, Woolloongabba, Fortitude Valley and Brisbane South, there are restaurants cooking up all kinds of ethnic delicacies. From Vietnamese, Greek and Japanese options to healthy salads and big chain restaurants like Nando's and Subway. Parkside Food Co can tap into this market with its diverse range of dishes, which include everything from traditional burgers and fried chicken to Greek, Indonesian and Thai dishes.
An assortment of tantalising food can also be found within the radius of Arden's Kitchen, such as classics like fish and chips, pizzas and kebabs, to Chinese dumplings, burritos and Indian delights from various regions of the country. Arden's Kitchen, meanwhile, can thrive in such an environment as it offers a wide range of Western delicacies and food from all other parts of the world that are both unique and incredibly tasty.
Exciting developments for the future
Brisbane will be hosting the 2032 Olympic and Paralympic Games, meaning the city will see a lot of new developments in the coming years. One such development is the extension of the South Bank Parklands, which will be converted into a parkland precinct after the Olympics. In Woolloongabba, meanwhile, a new underground station is being planned, which will no doubt increase the size of the market each CloudKitchensTM facility can cater to.
Likewise in Melbourne's Central Business District, there are a lot of upcoming developments that will boost the business of CloudKitchensTM. A 40-storey office tower on the corner of Lonsdale and King streets is one of the many developments taking place, while a $500 million hotel and apartment project beside the Yarra River has also been given planning approval. With all this in mind, Melbourne is further establishing itself as an optimal CloudKitchensTM location.
Reaching a new audience
CloudKitchensTM locations are popping up everywhere and Chef Collective is committed to being at the forefront of the ongoing revolution. Our two thriving CloudKitchensTM facilities in Australia – Parkside Food Co and Arden's Kitchen – are testament to what new businesses with innovative, fresh and scrumptious food can achieve within the CloudKitchensTM model. With a wide-ranging reach and a growing customer base, the opportunity to let your food do the talking is waiting.
That being said, it is important to expand the reach of potential customers by tapping into areas not currently being served by Parkside Food Co and Arden's Kitchen. With a whole new client base out there, it's time to venture into uncharted territory and give them access to our CloudKitchensTM locations.
Intrigued by what we have to offer? Fill in our form below to join our CloudKitchensTM family today!